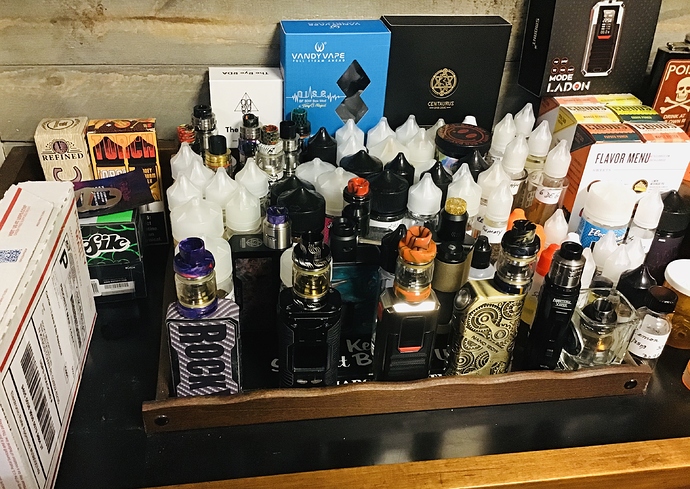 I would have to say my most used is the Drag 2 and the Cylon followed by the Tesla Nano and then so forth…
@Ianc13, I now KNOW, who I'm going to be messaging with all of my MTL questions.
Man, I don't know how you guys keep track of all of those favorites !!!
Daily driver is STILL, a v.1 SteamCrave Supreme w./ velocity deck on whatever mod I feel like.
Daily SFT'er is STILL a v.1 SteamCrave RDTA w./ velocity deck, and whatever mod is handy.
I do have OTHER setups, but I stash them around the house, along with weapons, so no matter WHERE I go, I can lay hands on some boom boom, OR, some flavor in the event of crisis !!!
I use pretty much all of these on a daily basis. They are scattered around the house and all have different flavours in them.
My main go to ones are… hmmmm. The 5 OG Berserkers are good, especially if out and about but the Brunhilde MTL RTA's are what I use at home the most.
If I need stealth, in the background is a Teslacigs Stealth Side by side with a Spica Pro RTA.
Easy to keep track of

My SFT set-up is the Ammit RDA in the background. Nice tight MTL draw and holds around 2ml in the wells.
Nice mate, plenty of choices…

Having a rotation setup requires planning and organization. No thanks LOL I just grab what's there and hope it's enjoyable. I do have around 30 some odd mods and about the same amount of tanks and RDA's so I'm usually good with whatever my hand grabs.
So wait a minute. Are you saying you have 30 tanks with liquid in them? I did that once and boy did I regret all those dirty dishes I had to clean when it was all over

@muth You have the new Deco! What do you think about it?

How does it compare with the Cold Steel?
I just pulled the Charon Mini out to use my new Reload V1.5 "styled" RDA. Not an easy build with 26 AWG. It's a nice flavorful vape though. The screws that came with it suck. I couldn't get two of them to trap the leads, too short. I stole some spares from a Steam Crave A+ and they fit. They don't have screw heads so. They can drive down into the posts as far as needed.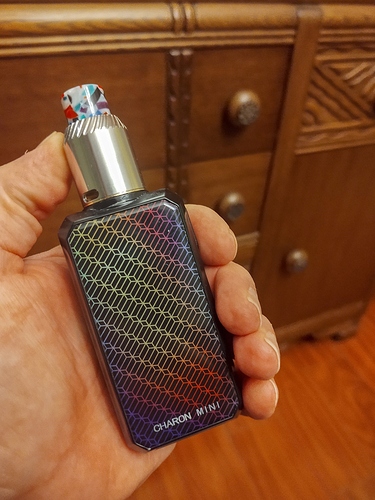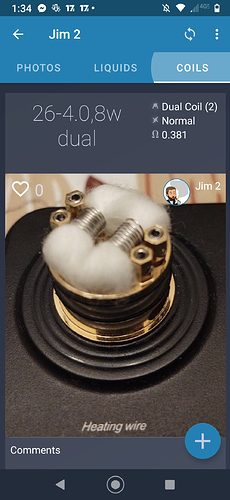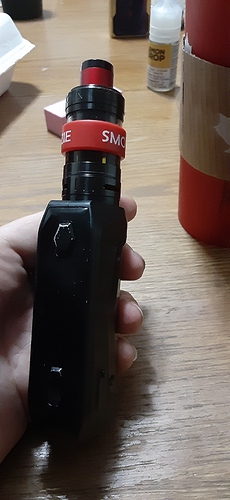 That's my only one I use just pissed that BC has banned the sales of coils so I may have to start cleaning my coils and reuse them so then I don't break the law and get in shit for having real coils and not some stupid pod set up (yes I have tried the pods and still prefer my real coils)
Cool @muth. What is the Deco like? I was looking at those but didn't see a SS suitable one.
What's your fire button like on that? All the black paint had worn off mine but the rest of the mod is still immaculate.
Really? That sucks mate.
Thought of changing to an RTA? Make your own when so don't need to buy "real" coils.
I usually run 3 or 4 daily. All DNA's, all Ammit 25's here. That second shiny mod you might've seen only once or twice. It's an Evolv reference mod with a 4S lipo, capable of hitting 400 watts. Stabwood on the end.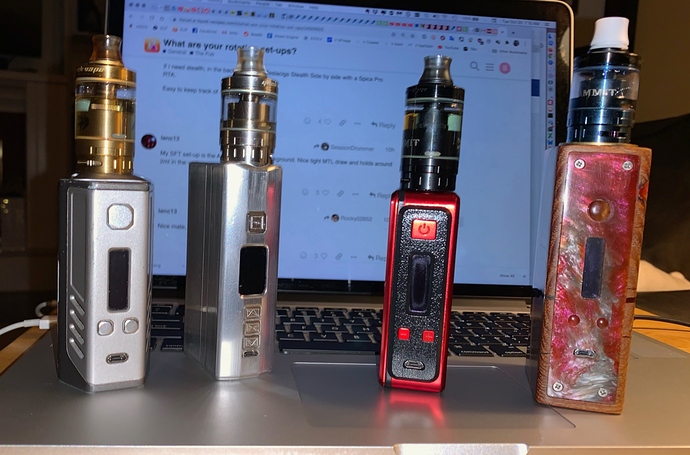 Wow, nice set-ups mate. That 4S lipo sounds like it goes hard. Really like all your gear.

Picture is rather crappy, but this has been my only rotation for at least a year and not for lack of gear, just sheer laziness.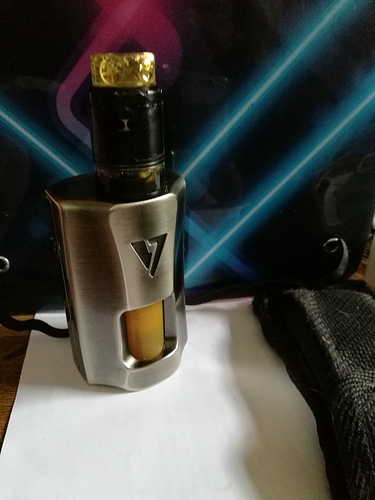 I love the OhmBoy, ever since I got the Wotofo Faris I haven't used anything else.
I'm too lazy and distracted to drip so being able to just squeeze that juice into the tank is heaven

Here's the rest of my gear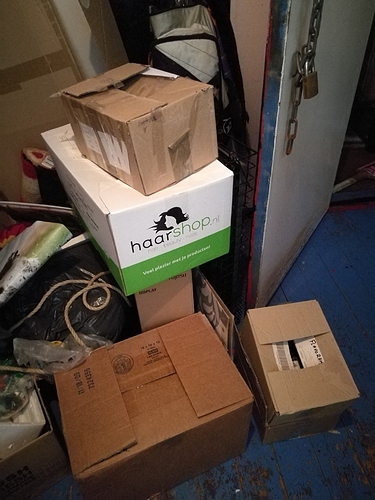 A lot of it is still brand-new and unopened


I don't even know if the shit works
Just thought I better be prepared for the vapocalypse


At least I won't wear the stuff out