It's the actual book. You can find complete translations on the internet without buying the book though.
I went looking for a movie but all I could find was sporadic videos and from what it seems he's all about evolution. anti-creationist?
He's a evolutionary biologist so yeah, no surprise there

Sci-fi, murder-mystery, paranormal romance, paranormal anything really, Fairytale rewrites ie: Cinder by Marissa Meyers…look it up! Great series, also Alice in Zombieland…another great reimagining!!
Check out OceanofPDF.com Free ebook downloads! Epub and PDF versions available! My absolute favorite website ATM
Look up Jonathan Maberry, if you haven't already read him, He has some really good horror, paranormal and military sci-fi series that are great on their own but are then blended into another series (Rot and Ruin). If this is your taste in reading, you'll love 'em.
Great reads, there @Rocky02852
Just downloaded the "Rot n Ruin" series. We'll see how it goes

Wayward Pines by Blake Crouch is another good series. They made a TV show loosely based on the books. It's decent too for those of you who like apocalyptic drama/mystery type shows.
Rot and Ruin is pretty good as a stand-alone trilogy and it isn't absolutely necessary to read the other series to get it, but if you want the origin story, start with Dead of Night trilogy, then Rot and Ruin.
The Pine Deep Trilogy is good too. Demonic vampires and such…
Hope you enjoy them!
Okay, this is going to sound very cocky, but it's not meant to be. I like reading my own books because well, I wrote them for me. If I'm really bored I'll go back and read older books I wrote, so yeah I like my books LOL.
Im a voracious reader, lol. Right now, I'm going through about a book a day.
My daughter gets frustrated with me because we share a Google books account.
My books end up in front of hers and she has to scroll through them to get to the one she's working on, lol.
At the moment, I'm re-reading The Hollows series by Kim Harrison. Based on the description of your Tears of Crimson series, @authormichellehughes, you might enjoy it, too…
Maybe not The Stand right now…

Already read it and watched the mini-series last week.
Captain Tripps!
I actually loved it too, can't lie. 'M-O-O-N' spells 'liked it', laws yes.
Every V. C. Andrews and Stephen King books, still don't care to read ebooks, but running out of room for bookshelves, LoL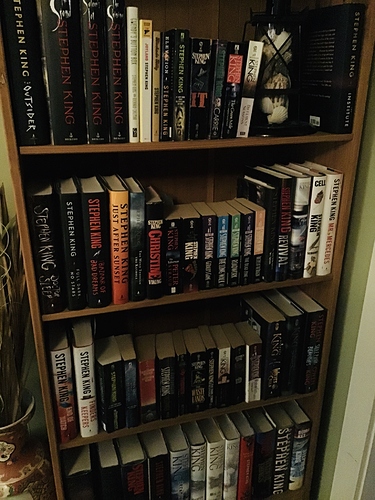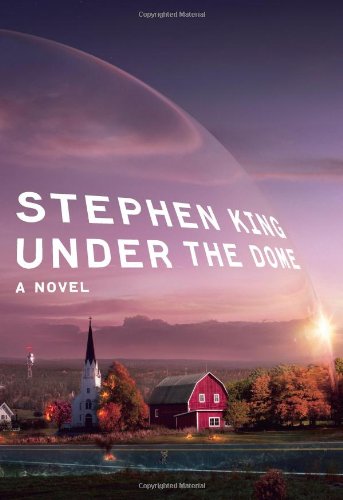 I also enjoyed the CBS series, too bad they cancelled it after 3 seasons
You know what @Rocky02852 I did too !!! Some of SK's works don't always translate to the screen, but I loved that series. VERY underrated IMO.