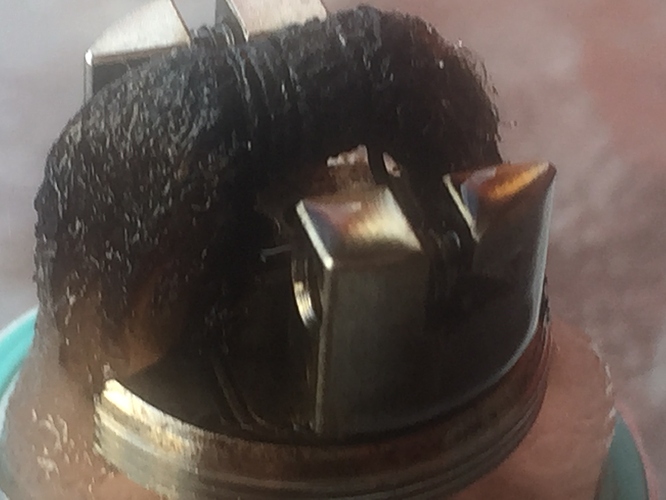 Photo SIREN 2
I've always been getting this scary black with just under 3 tanks in any of the atomizers: Siren 2, Kayfun LITE, Kayfun Prime … they all have the same black look.
Even taking turns the Vapor Polar Mod, Vaptio N1 pro. Changing the wire: Using khantal k1, NI80 or alien of several ohms (different temperatures). The Liquids are varied, in common only being VG80 / PG20.
I wonder if this could harm health.
Very little time in the vape I may be doing something basic wrong.
Help me, any idea what it might be?