I gotta go check my blood sugar levels after looking at that!

Sorry @Phil_Fish… I have a recipe for gummies using flv and I wont change it.
It's not published but it is all flv… not your tastes so…

I've heard a lot of talk about the WF Sour Ball. One of my friends who wants to get into mixing loves sweet and sour so might pick it up and see what it can do before she plops down money on a flavor that might not work for her.
My wife was really hoping this would work out (my version is Sour Ball Candy SC in case they have a non SC version). But it's shallow and unpleasant. May be one that could help out a mix, but absolutely a strikeout as a standalone. None of their sours I have tried are very good alone. Have not tried to combine them in a recipe yet though.
Thanks for that advice Phil. I'll keep looking for her sour then
Honestly, as you know, YMMV. It may be perfect to you. For us it was more along the lines of unsweetened Kool-Aid power on the tongue. Just tart and bitter and far short of supporting characters (a little sweetness would be nice). I imagine you could probably build something around it.
I really would like something for her that doesn't take 7-8 flavors to build on. I know she's already overwhelmed at starting something new. She likes smarties and sour candy both of which I would never want to vape but for her I would try to find a way LOL
@Phil_Fish this might work, and I had good results with it …
Pixie Stick Candy (SC) (WF) 3% (5-07-19) – This one smelled about as perfect as it could out of the bottle, and testing it, proved more of the same. A perfect pixie is about what you get with this one. Candy, sweet, tart, sour all in there, and nicely blended. Not overly sweet, just right in the middle. There are plenty of non-descript fruits in there which are hard to nail down, BUT, I did continue to get a grape pushing through, so at least that was identifiable. The grape was light enough, and the other non-descript enough that you could easily push and pull this one to your liking with different flavors. As a pixie stick, this was pretty spot on. If you want a pixie, this will do it for you, and you could easily push it into whatever flavor profile you want, easily. 9/10.
Thanks. Yep tried that one. It wasn't as bracing as sour ball but it was still too hollow for us.
I'll give that one a go Session. Might work well for the Smarties recipe

Finally cloned Pistachio RY4

Stella!!!


Have fun!


Well I'm from Belgium and it sure is one of the best beers in the world


Had a possible small tornado slip off to my northwest a couple hours ago. Heavy rain and thunderstorms for a while now. It shouldn't, but good storms always make me smile. Besides, I need a new roof, maybe I'll get lucky.
How you faring, @Sprkslfly?
Peace and quiet… it's super nice… naps… cold weather, spiked hot chocolate… mmm
what more could I want? new batteries, a new wick and someone to load up my tank again!

Since lazy is in… I needs ma piece


it's a good night…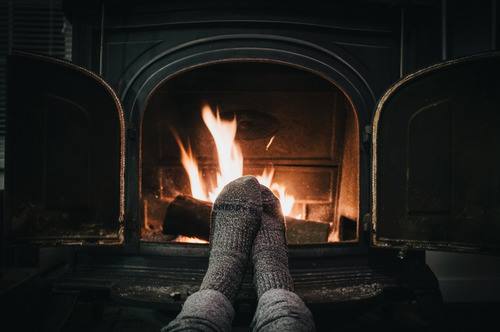 It looks like you have "flaming foot fungus".
I'd suggest seeing someone about that…

No idea yet. Hopefully ok.
I am all cozy and warm… fungus amongus


tank filled… more of my cocoa… oh yes… living large tonight…
even got a chance to talk with an old bbf… <3

Cheddar broccoli potato soup, with ham and bacon… a small fire in the fire place… a fuzzy blanket and a 4oz of my lemon tart pie… nothing is finer on a wet soggy day…