Thanks Pugs.

Son of a gun! That is a work of art. Absolutely gorgeous.
As a side note, I would very much like to be your friend. Nice gift.
Congrats on your 2 year anniversary. That is an epic milestone. A great way to commemorate with a WhiteRose Mod.
Many thanks brother.

and who said we aren't already friends? Lol
it is my pleasure, brother…i hope you know this!
much love!!
Absolutely do brother

First things first, is that a Tama floor tom ??
Kidding. What the hell are those made from because I like. Loving the dual 18650's. What board is in those ?
I believe it is Tama lol… I'll have to check this weekend lmao.
These finishes are a combination of wood and resins. You can basically do any combo of colors. The boards are Smart PWM. Super nice to use.
You were correct @SessionDrummer … Tama lol my drummer was so surprised. Heartlfelt practice for sure.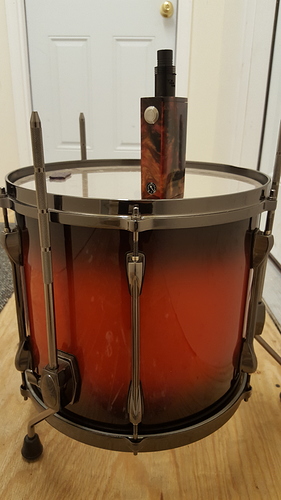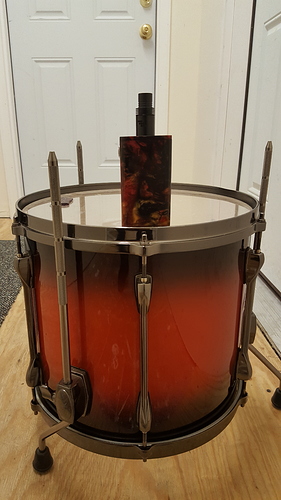 Pssstt… @Whiterose0818

this beauty took a ride today.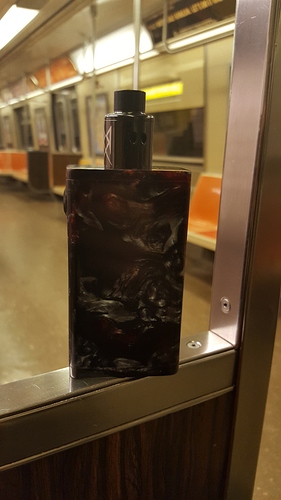 I'm guessing it was going to the post office to be shipped to North Carolina. Ammirite???
Why do you always reply when I am drinking and make me do a spit take?

I think we may be mentally connected in that way. We have a bond. Now if I can focus hard enough I can visualize that mod in my possession.

Holeee shit! I was SO going to make fun of you for the whole "objectophilia" thing…
But damnit, if I don't take it all back.
::evil whisper:: Thar's things I wanna do to them mods…
Hahhaa glad you got it

@MisterSinner Hehe I know my drums. I'm starting to feel like I gotta get to know that MOD better though !!!
LOL
I so want to insert that "Scanners" gif