Same here Frank, and thanks for picking up the tab


Hope I didn't scare ya with my driving skills

Nope. My wife drives much worse. Anytime brother!
Well I'll take that as a compliment! At least I made it home in one piece…
Next time I'll bring my truck and we'll be heading for the rhubarb

I wish I could meet up with every one of you!!
I miss ya'll.
Hope everyone is well.
Just left Colorado, headed for South Texas.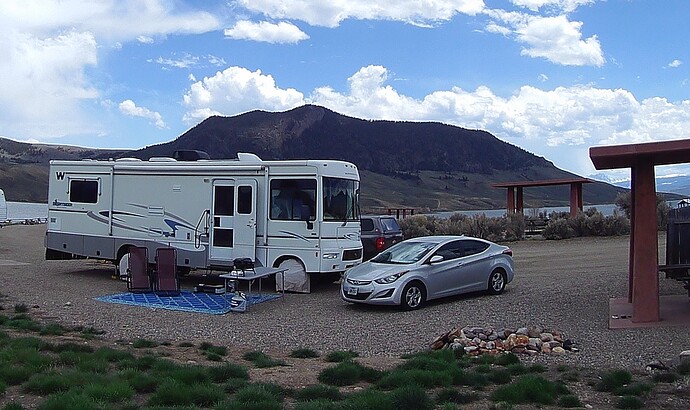 Have not met anyone from here. There are a couple of people who live "near" me relatively speaking, but they are still a fair drive away…
Good to see some of you get to socialise though, good to actually meet internet friends sometimes I reckon.

Nice set-up @Alisa, be great travelling around in that.

Nice @Alisa, is that a Winnebago Sightseer, looks good

Hope the trail stays happy.

So good to see you again.
That is GREAT new @Alisa. Super scenic. Enjoy !!!
Great to see you pop in @Alisa as we miss you too.
So nice to hear from you! Hope you and the fam are doing well. More pics!
I'm on the Acushnet Rochester line. Are you in Ma?



Heyyyy that's how Massholes drive lol You're in RI right?
Negative. Chicago fella here. The better half is from westeen Mass tho… Amherst area. Beautiful country ya'll have out there!!
I love the western part of the state. All the really nice hiking places are out there but it's a 4-5 hour drive for me. I'm about 10 or so miles from the Atlantic.
Hey girl…I have been wondering about yiu . You good on liquid?
"I saw him Chuck clouds like nobody's
Buisness!"
Great comment
@TorturedZen!)
Yes. We call her 'Sally' . She's been a beast. Lovin' this lifestyle so much!
Hey you! Actually been havin' to buy store liquid and it suxorz, big time. Miss my bust-a-nut so much, but I just don't have space for mixing unfortunately.