$40 for any Wotofo atty… Just no. LMAO
Guess they think it's "fish in a barrel" time.

Would it be a surprise if I said I am in?

$40 is a no but we just started negotiating

I absolutely love the SC Titan dual series mesh so this is exciting, been hoping for a dual series mesh RDA.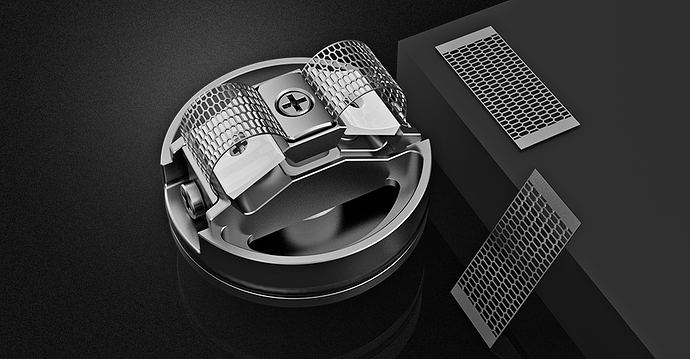 What I don't get is why one of the pics says parallel on the left and series on the right? Don't both pics look the same? Parallel would likely be too low in ohms as well with most mesh strips.
Edit: Now I see, the 510 is longer on the parallel to make a different connection.
Just wondering what a dry hit on that would be like. Likely resulting in a lung transplant…
I'm perfectly happy with a single, thank you very much. I can't afford to go through all that juice!
Why I always use TC on mesh, I have nightmares about mesh dry hits!
I'm in too!

28.5mm barrel, and series deck(?) sounds good to me. Looks more like it can be converted to "Series mode" on the same deck but I don't know. I'm the type who'd ignore it's a mesh RDA and see how wire coils are in it first. I had zero interest in their SRPNT but this one has me intrigued. I don't care about the name or if it's a cash grab etc. I'd like to get my hands on one though.
It would be interesting to compare performance of the Titan dual series mesh deck in RDA mode, with this Wotofo Dual Mesh.
Maybe when you get one you might compare?


We all know you are going to get at least one.

The SRPNT is pretty good, it comes with a single 5mm coil in the package. Only tried it with single 5mm so far but got busy and haven't gotten back to it to try duals.
Oooph, haven't tried the Titan in RDA mode with the series mesh but guessing it is downright delicious and hard to beat. The series mesh doesn't have a squonk pin though right? I love the Ragnar in RDA mode with the Plus V2 squonk deck.
I am definitely getting the new Wotofo dual mesh and will compare and let you all know.
I believe that is correct, there isn't a squonker big enough for the Titan as far as I know.
Thanx for sharing that @toneman2121. I've been a fan of the Profile series ever since the first one. I'll wait til the price drops though. Just had some unforeseen expenses pop up.
i not only have to wait for a price drop but i have to wait until i get a mod big enough. i have nothing big enough. i didn't notice it is 28.5 until after i posted the link. i might not even get it. I'm very satisfied with the profile 1.0.
The SXmini X Class looks pretty slick with the Titan if you put a silicone sleeve on it. I have used it this way, just turned off the auto squonk and used the X Class as a normal mod.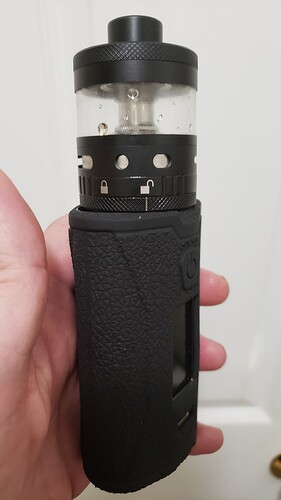 The X Class looks excellent without the silicone sleeve with the Ragnar on it in RDA mode and squonking with the plus v2 squonk deck.
Yeah that looks pretty good
You raise a good point.
There's not a single atty made that I'd pay $40 (or more) for.


/cheap bastard
Same reason I couldn't buy in to the whole pencil-thin cig-a-like ecigs came into being roughly a decade ago.
(when they were being peddled at mall kiosks for $125 to $160!)
Right?? lol
I tell you brother, I can't keep up with "who's in the lead" anymore. INOIROC or Mjag.


@INOIROC has been crushing me, I can admit, I am not worthy…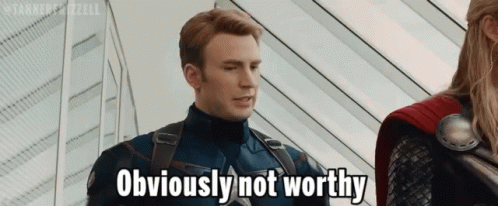 I was just going to say it's not me

.