Is that Queso? I'm coming over with a bag of Tostitos
Hehe @Joel, no queso, but MAN, that was one HOT jalapeno …
You and your family sure love them green beans eh?
They help to even out the MEATZ !!!
Damn @Mark_Turner don't you just HATE IT, when you make a meal, eat it all up, then someone else posts one, and then you want THAT ONE TOO !!!
@Mark_Turner Looks great. Love cooking and eating a good Boston Pork Butt. I do mine in my Ninja Foodi using the Pressure Cook mode. Great for pulled pork sandwiches, tasty for a pork, veggie, pinto bean dish. So many ways to use it and still very reasonably priced. Thanks for reminding me it's been a while since I've cooked one.

Wow @Cary1 doing a butt in a pressure cooker sounds VERY intriguing.
How'd they turn out @Mark_Turner ?? I had to do a double take, as you just barely fit it in there. Peppers were a perfect addon.
Yes it is a very budget friendly meal (meals). I will also use the shredded Pork Butt for different dishes. Burritos, Sandwiches, over Rice & even finely diced in Soups.
I am eating Hot peppers with pretty much everything


I have a bumper crop so I started Air Drying, freezing and will do some cold canning. Even so I still have more than I can use. Unfortunately, my friends & family don't enjoy spicy food.
@SessionDrummer It works great. I have a hispanic friend who thought doing it in a pressure cooker was sacrilege, but when he tried mine. Same things with dried beans…great in a pressure cooker so quicker. He liked the pork butt and pressure cooked beans, he went out and bought a Foodi, though he said his grandmother might turn over in her grave.

I adore BBQ on the weekend with my family. My husband purchased a charcoal smoker 10 Best Charcoal Smokers (Fall 2022) – Reviews & Buying Guide Weber, the first one, it's very similar to yours. lt is Better than any lame gas grill I used, I'm not an expert at grilling but I made some awesome burgers and weenies on this thing, it was easy not to burn the food, and it comes with a Smoker.
Not a big selection of meat at the grocery early this morning so I grabbed these and decided to throw them on the smoker instead of grilling. Gotta say… freakin tastey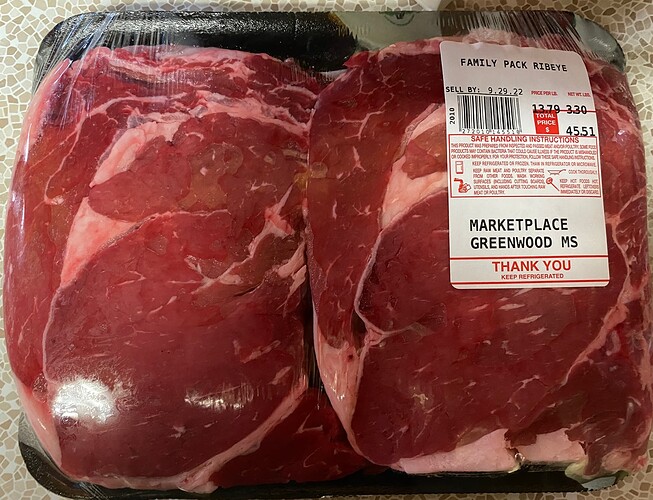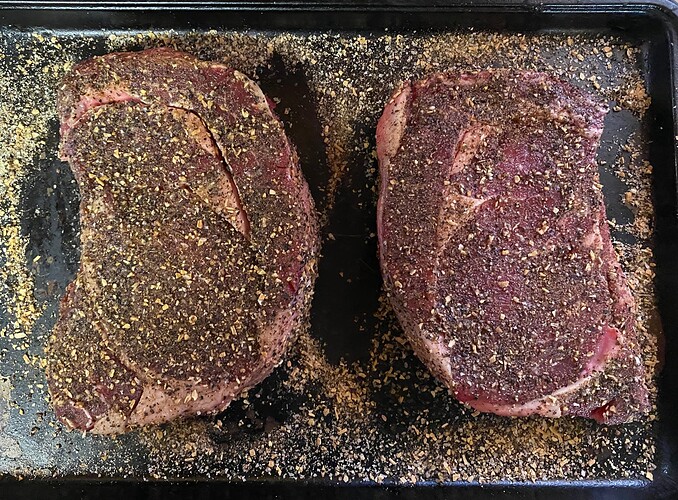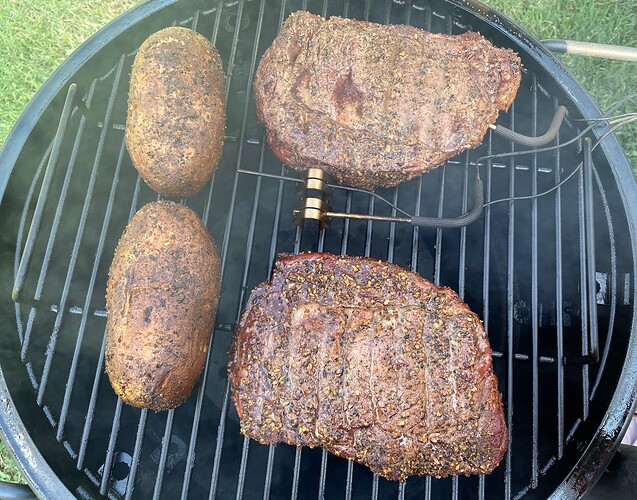 Wow @mstokens, smokin' the ribeyes.

Ribeyes are $23.99 lb in my neck of the woods right now. Outrageous.
We have got to stop Deforestation, clearly as you can see from the barren wasteland of North America, Parts of Africa, South Americas, etc That the only places we have not deforested the green coloured Islands of our oceans. How is that Sustainable?