Welcome, Scoobog, nice of you to join us - great deal you got there!

Hour south of Winnipeg MB
Hi.
My name's Michael. I'm in my mid-30's and live in London, UK.
Prior to starting to vaping in the February of 2016, I had been a smoker for nigh on 20 years. So far it's been an on-off relationship - returned to my smoking habit the following August but have since come back to the wonderful (and, at times, daunting) world of vaping on the 1st of Feb, 2017.
My first device was the Logic Pro e-pen. I quickly became frustrated at the limited variety of flavours on offer - it used proprietary cartridges (refilling was possible, but quite messy). About 3 weeks later I moved on to the Halo e-pen, which makes use of Aspire BVC coils and refillable cartomisers - so that was a much more fulfilling experience, but also daunting due to the sheer amount of e juices on offer - I bought some rank ejuices during those first few weeks…ugh. But also some nice ones - I think my favourite one at the time was, and maybe still is, Slurricane by Ruthless. But I also really liked Array by Binary, it was kind of sherbet-y, iirc. Very nice.
Both of those devices were MTL-type vapes, although I could sort of simulate DTL with the Halo by leaving a small gap in my mouth to breath in air as I vaped - more vapour!
It was during my Halo days that I became interested in DIY and started reading about Sub-Ohm vaping as well (hence the DTL simulation). I really wasn't sure I wanted to go down that route, tbh: vaping seemed quite complicated - RTA, RDA, RDTA, TPD, WTF! But I had in my mind that I would go for a device similar in style to an e-pen but with Sub-Omhing capabilities and that's when I just happened to chance upon the Amigo Driptide Topfill along with the FP50 battery. The few reviews I found on it were pretty positive and said it had decent features. I still have it now - it's what I've used since I switched to Sub-Ohming in June 2016. It lacks comprehensive modulation controls, though, so this is an area I may start to look into before soon.
My early days of mixing were hit-and-miss (and yes - mainly miss). I still have most of the concoctions sitting in a cupboard (due, in part, to the resurfacing of my smoking habit, but mainly cuz they're all pretty rank, ngl).
Since returning to vaping this year, I decided that I would take mixing a little more seriously, hence why I bought myself a scale (was using drops before - it feels so noobish now) and I've also been checking out forums and vlogs etc from those in the community who have extensive knowledge. Although, I still feel like a freshman in all honesty - there are so many people doing so many good things and so there's tons more to learn.
I can't remember when it was I signed up to ELR but it's only been quite recently that I've started to use its creation calculator tool and this is my first forum contribution (still awake?). I'm still working on a few blends, including a tropical punch and a minty berry mix, so haven't published anything yet. I also started on a Black Forest Gateau blend which is still just a concept really. Perhaps I'll check ELR for some guidance and inspiration - maybe there's already a really good one out there worth trying.
My favourite flavour is probably FlavourArt's Watermelon - I like to add a little Malic Acid, some Ethyl Maltol and a touch of Koolada - I think it's delish.
My least favourite is probably FlavourArt's Orange. But there are a few challenging for that 'honour', tbh.
Well, that's my intro. Thanks for reading.
Hi new mixer .been vaping for 5 mounths. Looking forward to more reading and learning lol
Welcome Ricky
Hope you have some fun - here are a couple of should read threads if you haven't already
Cheers and Good Luck
Some really good info there just the read I needed . Will help me choose some flavours Wisley
Hey all, stumbled across this site while deciding to DIY. I've been vaping for 4 months and diy for 2 weeks, it's amazing how much I have learned in such a short time. unfortunately I didn't come across Scottes777 post until after I made my first order hahaha, but sure am prepared for my next one. it is a great community of ppl here that are willing to help out with recipes and advice. finding this site has been the best thing since starting to diy. thanks to all that I got information from so far, hopefully I will be able to help others in the future.
What's up all you beautiful people! Just wanted to introduce myself. I'm Eddie from Michigan and I've been smoke free for a year and three months. I will be receiving my first DIY order tomorrow and I'm stoked to start mixing. Wouldn't be possible without you guys… Cheers!!!
Hello Everyone,
I started vaping a little over 3 years ago, and began my journey into the DIY'ing a few months ago. The prices and horrible flavors from the vape shops, not to mention the new rules that were being forced on us, got me to doing ALOT of research. I did so much research it gave me headaches from staring at my monitor for hours at a time, and for awhile I really didn't have faith in myself that I could do this. Dealing with nicotine scared me, and it took me 2 months of research to make my decision to try this.
After searching out vendors for supplies, I decided to give it a go with a small order. It didn't take but a few days to realize I CAN do this, and I placed a large order for supplies. I found a few more vendors for flavorings, and have built up quite a nice stash of flavorings. I turned one of my desks in my craft room into my vaping station. My son says it looks like a chemists lab. I love it!
I tried different calculators and found myself coming right back to this site to stay. I love this site, and the people on here all seem so nice and helpful. While I haven't interacted until now, I do visit this site almost daily, to read, learn and create.
Thank you all for your recipe contributions, and thank you for all the information that helped me learn what I needed to learn, to make awesome vape juices, save me alot of money, and give me the freedom to vape my way.
Welcome Gramma_Bert
I hope you have fun here - Great bunch of people who are a fountain of knowledge.
Cheers and Good Luck
Hey guys ,
Well im from Ontario, Canada
Ive been using this site for quite a while and figured it was only proper that i make a account and introduce myself.
I feel im pretty experienced now and have a few recipes i will be sharing in the next while.
Good to meet all of you and i hope to get to know you all
Cheers
Be careful what you wish for

…

Welcome to our humble abode everyone!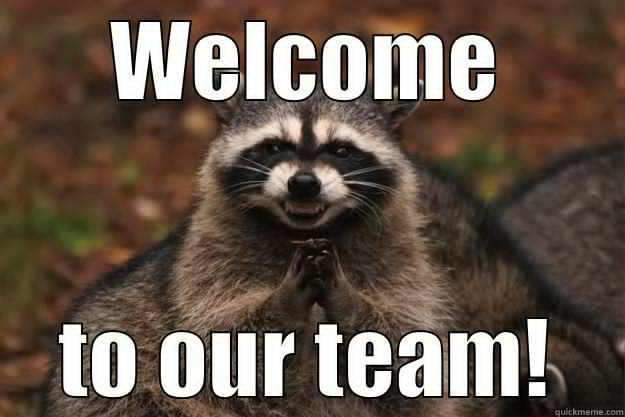 Hello guys and girls. I'm Dan from the canary islands. I'm currently vaping on an RX200s with a goon clone RDA using dual coils made from 3 strand twisted SS and cotton bacon wicks. Looking at trying my own flavours, especially a B-52 shot type flavour.
Welcome to the Funhouse Dan!

Welcome @FuerteDan shots at your house swweeeet.
Good luck with your b-52 .
Cheers
Or at least a fountain of "something"
Thanks for the welcome. If you wanna fly here for a shot by all means be my guest. Bit of an expensive shot though really XD
Hi from Michelle in North Queensland Australia, I am new to vaping, I quit the smokes in Dec16 after a 50 a day habit for 35 years. One month in I went nic free. went from a Innokin T18 to a Coolfire IV 100tc with a Big Baby Beast. Now into DIY. Love the huge community.