I placed this order on Friday the 3rd and it's still in limbo. 5th day status… Shipping Label Created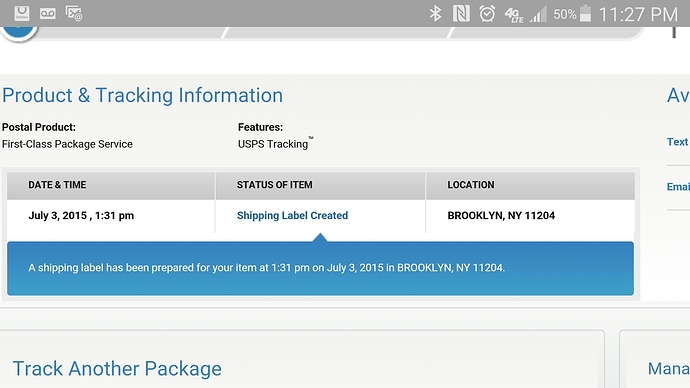 I emailed Ele8vape about it on the 7th. Here's the emails…
Me
I've been checking my tracking status and it still says Shipping Label Created. I'd like to know if this Item has shipped.
THEM
I have taken a look at your tracking and can see that it is not updating. I will take a look into this and see what's going on. There could be a chance that it never made it out of our facility, or the USPS just isn't scanning it properly. This 4th of July weekend sale was a huge sale, so somethings may get lost in the shuffle. I will reply to this email within the next 24 hours and update you on if I was able to find your package or if it was re shipped.
Best regards,
Elev8 Vape Customer Support
ME
I noticed on your site that the Snow Wolf is not in stock. If for some reason you can't locate my order and you don't have a replacement to ship today, I'd like to request a refund. Under no circumstance do I want to wait for it to restock. If you ship today as a courtesy you should upgrade shipping to expedited since it has already been delayed.
No more replies yesterday. It looks to me like they over sold their stock. I think it's bs saying the P.O. isn't scanning it right. Maybe one scan but not every scan. I ordered my Goliath the same day and it arrived Monday. I've ordered from them twice before and my last order arrived in under 48hrs. They obviously has screwed up and I'm going to call today and request a refund. I will keep my progress posted so we'll know how they deal with issues.
Wish me luck.