The Ripsaw RDA is only $10, awesome deal! Thanks for posting it
Thanks @Lostmarbles , I've been looking for a "good" cutter. I've had a tip break off of two different ones now. I was just using, not abusing. My order is in.
Glad to hear brother. I've been using these for years and they've never let me down. They may chip after a while if you primarily use SS wire, but it takes time. For a little over 5 bucks, you can't beat 'em.
Chefs is not the great store it was before the closing and reopening at least as far as I'm concerned; it's really sad.
@LagartijaNick I hate to say it, but you ARE correct. I had a GREAT relationship with the team at "Old" Chefs, and granted they supplied a LOT of flavors for reviews, but I also ordered quite a bit from them as well, with never an issue.
I recently placed an order for (4) 90ml of a flavor which was never going to be made again, so I was psych'd about it. A few days AFTER placing the order, I was contacted and told it went Out Of Stock, and I would only be able to get (1) 90ml, and get a refund for the other (3), or cancel the entire order. I chose to accept the (1) 90ml, and partial refund. They were pleasant about it, and did contact me, BUT, if all (4) weren't available, then why was I able to cart them up, and place the order ??
No inventory system's are perfect, but needless to say, just a little bummed out by that transaction.
Good choice. I think I'll grab a gunmetal, too. I have the dual batt in that finish and it's nice.
I'm not familiar with that one but I might grab me an Asgard. You have the ripsaw? What do you like about it?
@Lynda_Marie I saw this and thought of you immediately. Need more to support your cloning efforts?

Cream Team E-Juice 100mL – $5.25
The Asgard is definitely a buy if you don't have one.
The Ripsaw I only tried 2 times but then the move came and everythingis still in moving boxes. I was impressed with the little time I had with it though. Trying to jog my memory I remember the flavor being very good and an excellent squonk RDA due to the top to side airflow.
I think I saw the Nightmare RDA on sale too, another very good RDA.
I am a big fan of most Vaperz Cloud tanks other than the Osiris which is good but I felt wasn't worth the full price I paid for the 30mm, the 25mm Osiris was better but both I would pass on for the full price I paid. They both are worthy of a try if under $30 though.
Damn, i was hoping someone would say they are shit.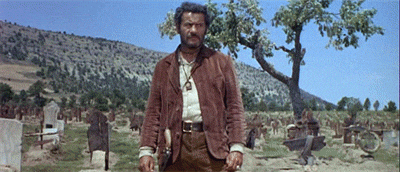 I love my Asgards as well! Sorry @Ken_O_Where


Thx for the info

I just dropped my wallet there, LOL!
@KC111 hehe no, I don't know which SITE that sale is from …