what is the wire? SS316L, Ni80, Kanthol, etc. ? Wire gauge?

@TimWV Just a quick guess, I designed dual core Aliens using 28 gauge SS316L cores with a 32 gauge SS316L outer wrap. 3mm diameter, 5wraps. They Ohm out at 0.177 Ohms, very close to the coil you describe but it's a guess to material, wire gauge, and number of wraps.
Take a look at the colored heat bar at the bottom of the top photo, and the suggested Power of 99.6W . This is the specs for a full 4.2V battery as typical for freshly charged batteries in a dual battery parallel mod. Running these coils at only 65W is not enough power for the coils so in order to produce vapor there is the need to hold power for a long time to allow the coils to heat. If using the suggested 99.6 W the coils would achieve a desirable vape, at a medium or moderate vapor temperature in a normal duration button push. If 65W is the target power you need coils with less mass.
I tweaked the coil design to use 30 gauge inners and a 36gauge outer to achieve a good heat load at 65W. The new coils Ohm at 0.27 Ohms. See the new heat bar and power setting for the new coils below. The new coils have a heating surface area of 301mm squared, the original coils surface area is 450mm squared.
I'd be vaping these coils at no higher than 60 watts . The heat on the inhale would melt my lips. Different strokes for different fokes I guess.
@JiM210 I wish I was that advanced, The coils I described were premade and bought through Coil Clout, don't get me wrong, they have incredible flavor and vapor production it just takes a bit for them to heat up and get going. I do however, like a little warmer vape so I will try them at a higher wattage just to see if I can handle it. I have noticed since I started with DIY juices and coils I tend not to need the higher wattage I was vaping with factory coils (110-140 watts) depending on manufacturer and coil type.
I truly appreciate the feedback and help, I'm still learning and each new lesson learned enhances my enjoyment of vaping exponentially.

On my pulse you see there is a pre heat punch try yours on the hard hit it'll give the coils a kick at the start about 20% I think with out checking that kali on top I have duel coils init .17 58 watts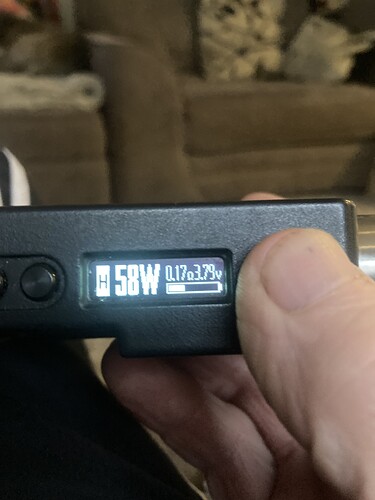 Thank you @Grabbo I will give that a try!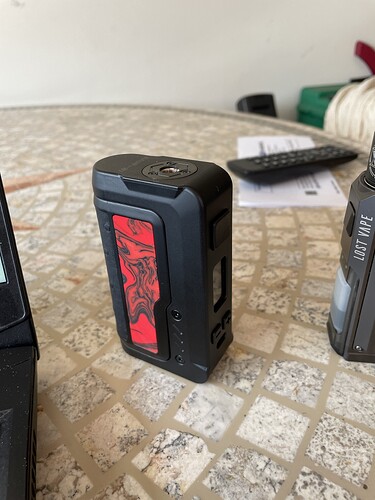 Just got my Gaur 21 today!

On my old one it's 3 klicks % and seconds it does the hit
The bottle should identify the coil you are using. Material used , ID, style of coil.
Ramp up will normally take longer on a coil that has more mass wires (Framed staples) . Once you taken a few puffs there won't be any ramp up. I'm only guessing but if the coils you are using is not the problem. Low battery may be the problem.
@rcleven I agree 100%. These are just examples I used to illustrate in detail why some coils take time to ramp up. I think the VapeTool color bar middle setting is way too hot for me and I can only imagine anywhere on the right side of middle would burn my mouth, the wick, and shorten the life of the coil. I always target the yellow area of the bar, about 20% distance from the far left, my personal sweet spot. The information provided by VapeTool is especially valuable when choosing or designing coils to be used on a Mech mod that is only regulated by the state of the battery charge and the mods internal resistance. As you and others have pointed out, some regulated mods can be set to provide extra kick when the fire button is pushed to mitigate the problem of long ramp up times using high mass coils. You put that same coil in a 4.2V Mech mod and there is nothing you can do except take a couple of quick pre-heat puff before a normal drag and/or just keep chain vaping so the coil stays hot. Keep in mind that just as a high mass coil takes time to ramp up to temperature, it also takes longer to cool back down. Even using a regulated mod with a kick boost you might have to release the fire button early to prevent the coil from sizzling long after you have finished your drag, a key factor in burning wick prematurely.
Teach a man to fish…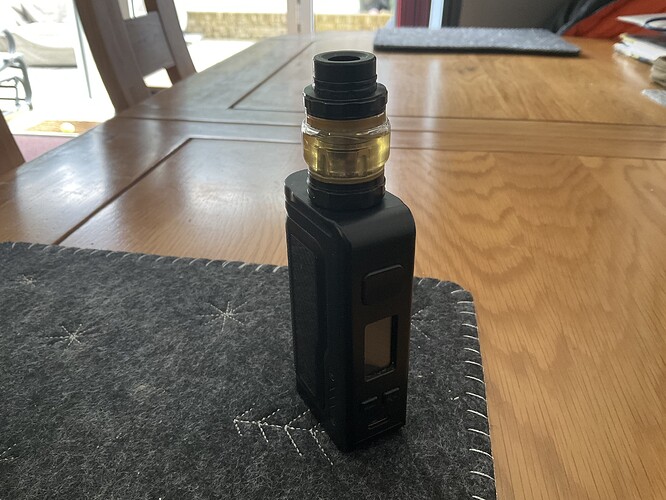 You may wonder why but for anybody running the Cerberus tank I've discovered the obs coils fit it as well the tank that just keeps giving
Been using the WOTOFO Rebuildable coils for the Baby beast for 3 years now. 10 to a pack of cotton and mesh. I coil body for about $5.50 a box. Only reason my Cerberus is still alive.
It's a good tank that should have been an RTA from the initial design.
Can you please elaborate what the obs coil is? I love the Cerebrus tanks, so I am always looking for as much info I can find re: compatibility coils.
Thank you.
I know the Smok TFV8 Baby coils are compatible and I remember seeing a chart a while back that shows what all will fit. Try a search for Cerebus compatible coils. I'm sure you'll find it.
Thank you, PastorFuzz just sent me a whole bunch of coils that will fit. I was just curious what obs coils were.
Ironic that the coils alone contains nicotine per the package notes, LOL.
Yeah that's the uk for ya hope that helps you in anyway