Cool & thanks for the effort of making a special edition


I thought you had some special technique to space the coils but in close-up there are still a lot of contact patches. I suppose if you get some hot spots on it, it's just a little strumming like you do with regular coils.
I always you knew you had it in you to show off your pu$$y
Good Toot, btw, good toot.
@anon28032772 with the Claptons they naturally form a space and if there are any contact points I go around it with a flathead and space it like I would a normal coil. To be totally and completely honest I haven't used a round wire stovetop for quite a long time and when I built the one in the video the hot spots were a real pain to get out but yes I strummed them like I would any other. I'm sorry it wasn't what you were looking for and if you can wait a little while longer I will go into more depth
Thanks

but you don't have to make a whole different video just for me, I get the gist of it. On your other video it just looked like you had some kind of technique to space that coil. Watching this video and reading your explanation tells me everything I wanted to know.
@Joel It has been in the back of my mind but the logistics of it all would be more than I could handle with my other responsibilities but if it is something you have all planned out and or it is something you have been thinking on for a while DM me and we will talk.
Trust me, nobody wants to see or hear from me on a talk show… Not exactly a well liked guy, haha… But I think I'm just being a bit selfish in my want(s) to hear and see from community members.
Following…Interesting…never seen stovetop coils before…Was thinking about rolling a coil as a standard contact coil (or slightly spaced) on a tapered conelike core then flattening the coil by squeezing it after removing it from the core…What could be used for the conelike core?..Perhaps the end of a sharpened pencil or dowel rod?..the tip of a tapered pen cap?..Will have to look around the house and give some thoughts to it.
Never hurts to have a pretty magician's assistant in the act! Love your cat. I have my Nikko, a Tuxedo cat, beside me right now. Wearing a tuxedo I suppose he should be the main attraction, lol.
Years ago (long enough that I don't remember) I watched Rip Tripper make a stove top. I remember enough that he used a different method (not a Lolly tool) but you'll have to watch it if you're curious.
Speaking of tools, everyone must have watched your video because Lollys are sold out everywhere, lol.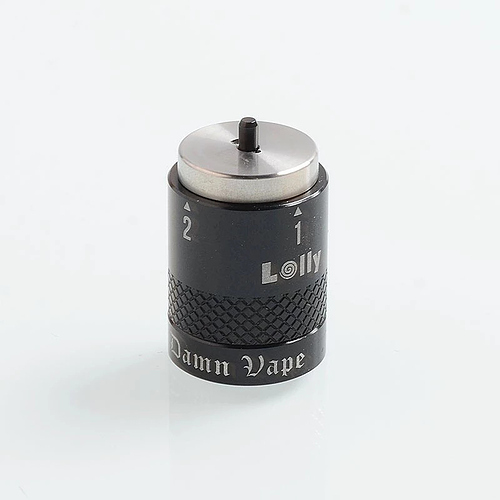 Sick minds think alike. I had the same thought. Whatever the cone shape is, it will need to be able to have some sort of texture to it. I tried on a ss piece of metal for practice and it tends to slip downward towards the point. Wood works better so your dowel or pencil idea should do it for you. I just remembered I have these type drill bits which might work, too. Step Cone bits: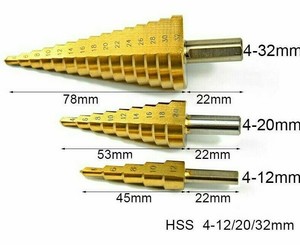 I also have one of these ( the first one on the left called a Double Cut)

@Dan_the_Man I didn't even think of making dual stove tops, wedging the wick between them. I've only seen a single coil laid flat with the cotton on top. Rip did it that way, too. Thanks, Dan, cool video.
I also have one of these ( the first one on the left called a Double Cut)
I use one of those almost every day. When I buy one I order a "Christmas Tree Burr". Now I'm going to have to pilfer one to see if it works.
Let me know because you might get to this before I do. I'm working on something else right now.
@muth @Harlan_Grey When I first started vaping I used to try and make a coil like that. Like a small saucer or cup type coil so that I wouldn't need a wick. Is that what y'all are proposing?
No, but I thought of making a coil shaped like an ice cream cone and filling it with cotton, lol.
I think we were both thinking that we could coil it around a cone shape then flatten it out into a stove top shape.
Glad you think so…you make it!

My only request is that you give me credit and call it the "Ice Cream Cone Coil". But if it sucks just don't say anything

Lol
I'm gonna try it this weekend sometime when I'm feeling bored. I'll let you know what happens.