Hi everyone, this is Evan with Liquid Labs. We are the creator and sole distributor of VaporBase 100% natural, PG-free, premixed base liquid.
I saw some traffic coming into our site from this thread so I thought I'd pop in and answer whatever questions you might have.
So far it looks like people want to know more about our pricing and this corn-based Glycol we're using.
First of all, I've attached our full price guide to this post for you to look over. Pricing can be found on each product page on our site at www.liquidlabs.us/shop-now also.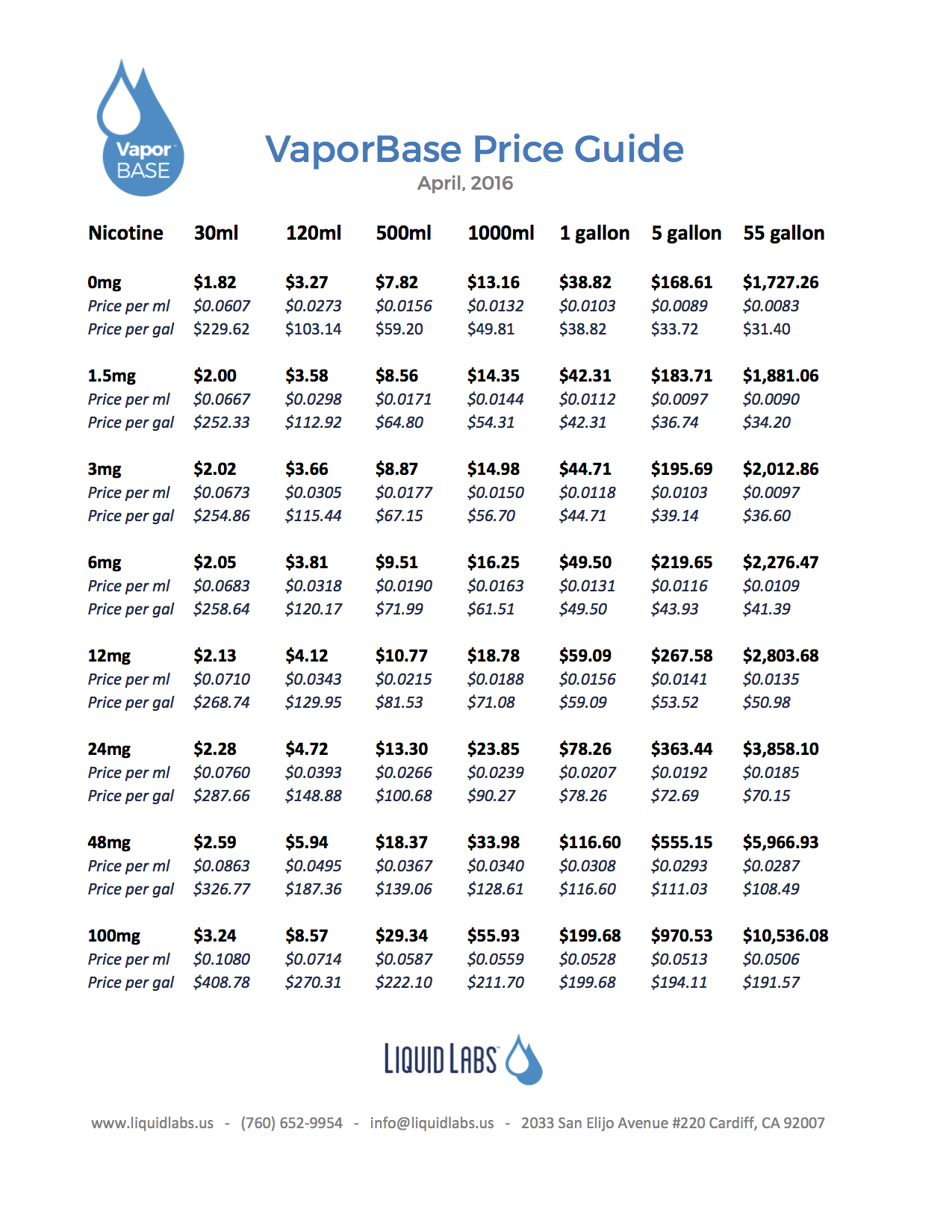 As for the Glycol we're using, it's very similar to Propylene Glycol, but it's derived from corn instead of petroleum. There are no traces of corn DNA in the final product. Allergen tests have been performed by a 3rd party lab and can be found here: www.liquidlabs.us/test-results
Our Glycol is labeled as 1,3-Propanediol, whereas PG is 1,2-Propanediol. 1,3-PDO does a great job of enhancing and carrying flavor concentrates, and we find it to be smoother than PG when vaped.
If you have any other questions just post up and I'll make sure to reply.