Yeah… got one for the wife a while back; her first squonker. It's ease of use was great for her, however, she does find it a bit heavy in comparison to what she is used to using 24/7/365 x 4+ years.

… those little Sigelei mods just won't die! And I hope they don't, for her sake.
Tight review!

Nice review man! A squonk mod is probably gonna be my next investment so it's nice to get some opinions in on the available options
With batt, very nice deal there.
been using the mod for sometime now it works well but a bit finicky on temp control, SS never worked right Ti and Ni are ok , I use the Ni setting with Ti coils,works better for some reason, Wattage mode is good.
Nicely done @Dan_the_Man. The whistling does seem to be fairly consistent throughout. 30 bucks though, kind of hard to argue with that.
Thanks for the review!

Give that Druga 22 rda a go, use mine everyday in single coil mode w/ block installed at .3, great flav and battery life
I have two now. Love those little mods. I also have kept the rda's on them. Flavor is on point and the battery life is pretty darn good. One is a little messed up and must be used on TCR1 but outside of that they are in my daily rotation. I keep the LED lights on to see my juice level.
Great review and great pricing!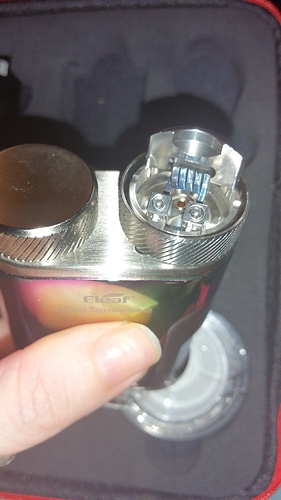 Hell of a deal at $30, I still use mine almost daily with a Hugsvape Theseus RDA but the RDA it comes with is not bad at all.
Great review

Thank you sir, high praise from one of the best reviewers around…
Wow, thanks bro and keep up the good stuff

Well … not exactly = $49.95 is total price at check out when you add in this: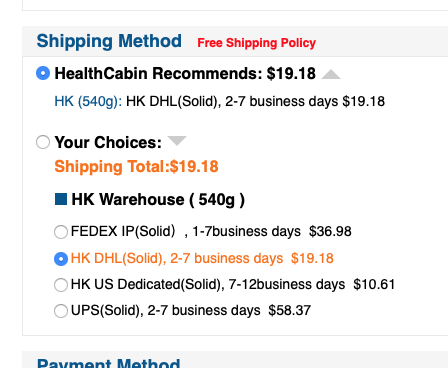 That's the absolute best you could do for an ELR family member that took time out to do a review of a product for our benefit? You are so uncouth.
The price of the mod is actually $30.11.
@50YearsOfCigars Had to change my response. Why not use the 10 dollar option?
That was actually my last review for items coming out of China. They actually have a warehouse on the east and west coast. I will be doing reviews from products that come from one or the other. At least that is what we have talked about. I have subscribers from far away places so I am not sure how fair that is to them. OH well, I sometimes react without thinking.
Choose premium shipping pay premium price - I think $10 is pretty reasonable. If you are shipping multiple mods then the fedex/dhl shipping makes more sense since they ship by weight not size of the box. With $19 option I bet you could add a few more and the price would only change a little - I recently shipped 14 Aegis legends from Health Cabin to Au for $60 via fedex and they arrived in 4 days.
Or if you really want 'free' shipping
Go and buy it at fasttech for $58
Don't they have a warehouse in AU?
You are right of course, 10 dollars aint bad at all. I have paid that in the states. Not sure why I did not see that part. The 10 dollars…
lol