I have a theory…(oh fuck this should be interesting) … and that theory is this, basically there are two types of people in the world, those that like to be in total control of everything…and those that don't really give a shit…OK it's a weak ass vague theory…but bare with…at some point during this review that might just make some sense…to two…maybe three of you, because this theory would appear to be ever present in this vaping universe of ours…and I'll explain why…
Now…temperature control…I know for a fact that just saying those very words gets a whole swathe of vapers in a crazy almost hysterical tizz…'how accurate is it'… 'can I change the TCR values to match exactly what wire I have' …'this feels approximately 0.7 degrees lower than what I was led to believe it would be' …'hmm…this porridge is juuuust right' …these would be the people that like to be in total control, they like things to be the same…every time, because difference is an imperfection and imperfections are not tolerated…not on this side of the fence …and I can dig it, there's no judging going on here (pfft) people like what they like, and once they have found that 'like'… they don't need anything else …and that… is the way it must always be…if they can control an exact set of parameters over and over again to obtain that…it just makes things…logical…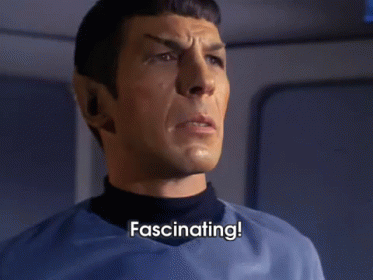 And then there's the 'other' type…the type that hates anything uniform, they do something more than three times and all of a sudden they feel they're in a dreaded…'routine'…they don't particularly care for controlling anything…in most cases…even themselves…in fact they'd be quite happy to just sit back and let someone else do all the controlling… they can't be arsed with anything as complicated as 'settings' …who needs that shit… variable wattage is about as far as these people go with vaping…yet even that…is still a little too 'controlly' at times…the less they have to worry about…the more simple …life would appear to be…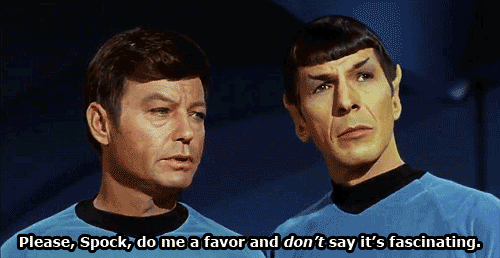 If you happen to belong to camp 'controlly' …you may as well just stop reading right now because today's offering comes bereft of anything so controlling as 'inputting settings' … menus are a distant memory and even if they were present…there is no screen to view them on…sure…these people do cross over to the mech world, but they will measure precisely what wire they're using and triple check their figures on Steam engine to obtain a precise and accurate ohms reading…whereas the other type…will just have a 'Goldilocks Zone' …they know what's too high or too low and as long as the coils fall somewhere in that zone…they're quite happy to let the chips fall where they may…
'Simple' is the word du jour and this…surprisingly (pfft…again) this is very much the category that I fall into…I know right?..shocker…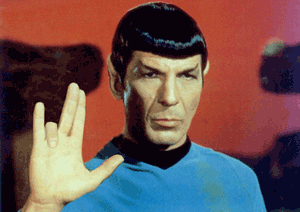 …
Greetings once more my fine festive fog fetishists, I trust I find you all well rested, carrying several pounds of extra weight, have a slightly lesser functioning liver and are indeed inundated with toiletries that you will probably…never use…I myself decided earlier this year that my better half and I were having too much sleep and were getting on far too well so…we had a baby…balance is now restored and Christmas passed in a droopy eyed blur…but the time has now come for me to get off my fat sleep deprived ass and supply you all with some more literal claptrap that I like to pass off as vaguely useful information regarding a kit that was kindly supplied to me by a company whose products I am generally… very much a fan of… CoilART…and on this occasion…their rather eye catching DPRO 133 Premium Kit …
The Lowdown - DPRO 133
The DPRO 133 Premium kit consists of the DPRO 133 mod and the DPRO RDA…
Tis a fine looking machine with that there is no doubt, but the real beauty in the DPRO 133 Premium Kit…is in it's simplicity. The mod for all intents and purposes is a mechanical mod with regulated safety parameters put in place…the best of both worlds some would say, you have all the simplistic operation of an unregulated mech mod without the worry of it removing your face should you get things wrong…it also runs in parallel which is generally regarded as safer over a series configuration, that being said, with a box such as the DPRO 133 with all it's safety bells and whistles if you do get the something wrong…it just won't work…which is far better than the alternative…but here's a cheat sheet to help you get it right…should you feel like this every time someone tries to explain ohms law and battery safety to you …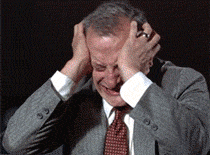 I won't go on about the pros and cons of series over parallel because although I get it…It's kinda hard to explain so I suggest you google that shit, specifically Mooch would be my go-to guru when it comes to anything 'Battery'…and being the ever approachable Guru that he is I'm sure he'll be more than happy to answer any of your questions…
The DPRO 133 is constructed of anodized aluminium making it relatively light at less than 100g yet extremely strong, it's also incredibly compact being not much bigger than the 2 batteries themselves making it incredibly comfortable in the hand as well as very pocket friendly.
Around its torso you get a smooth satin fingerprint friendly finish capped at both ends by a shiny gunmetal alloy…it's clean and sleek with only the CoilART logo on the bottom and 'DPRO' on the fire button to break up the monotony.
As far as the fire button goes there is a tiny bit of button rattle but only if you tap it with your finger, you can shake this mod for all that you're worth but you won't hear a sound…always nice, it's also lovely and clicky…coz we like that shit.
And to finish at the feet of this elegant and simple device we have the battery door…
Nothing we haven't seen before, clearly marked with both negative symbols and enough battery room for freshly rewrapped batteries, keeps firmly shut without coming open no matter how hard you slam it down on the table.
The Lowdown - DPRO RDA
The DPRO RDA is an already proven top and is a perfect accompaniment to the 133…
It's a true postless gold plated deck with 4 post holes and dual angled side airflow…
This is a beautifully machined and engineered RDA…let's just get that out there, I love this thing, it's a piece of piss to build on, it offers single or dual coil options and it just looks bloody lovely. The airflow comes in at an angle through just one hole on either side whipping the air up from underneath the coil…
And out through the beautifully domed top cap and matchy matchy friendly 810 Ultem drip tip…
The airflow is simple to adjust and actually kinda restricted even on full bore which only adds to the flavour production, just like the mod it's sat on…it's simple…effective…and beautifully made…BUT…due to the restrictiveness there is a slight turbulent whistle when you pull on it…not annoyingly bad…but it's there all the same…
O rings are kinda on the loose side but for me personally I prefer that to them being too tight, you can still pick the mod up by the RDA and it won't come off in your hand causing the inevitable 'drunk juggler' scenario …
And those eagle eyed amongst you might also notice the Ultem washer that sits between your RDA and the mod, this serves a purpose on a few levels, for a start it stops any tank rash occurring along the top of your mod…which on something as sleek looking as the 133…would be most annoying, it also helps with any heat being transferred to the mod…but if you remove it…the 510 thread is long enough should you wish to use it on a hybrid mech…like I said earlier…options.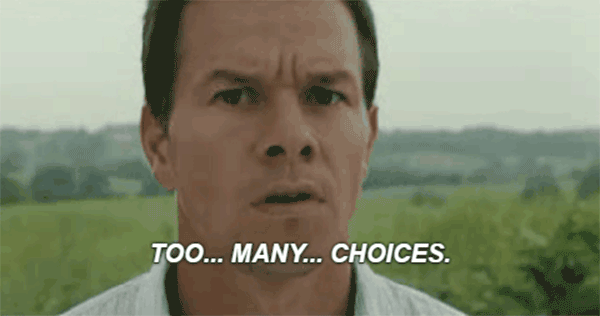 Now…here's a surprise…I've reviewed quite a few CoilART products over the last 14 months or so and my only bugbear has always been that for a company synonymous with making coils they NEVER supplied them…with anything…but now…it appears they have listened…
Because along with the usual bag of gubbins you also get a rather exquisitely made pair of fused claptons…AND cotton…AND a BF pin!..fantastic.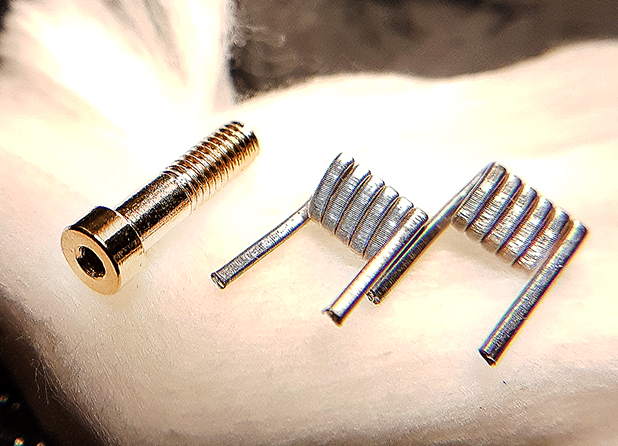 I absolutely love the fact that you get a BF pin, the 133 obviously doesn't squonk but CoilART have given you the option should you wish to try the DPRO RDA on a different device…and we do love options, massive kudos for that CoilART.
For the build I used everything that was supplied as usual and it all held no surprises for me, super easy and straightforward…
The only tip I will give you is to leave your legs long enough for the air to be pulled from underneath to aid in the flavour production.
The Test
For its maiden voyage I opted for a liquid that was supplied to me by a company that if you're in the UK you might well recognise as the undisputed kings of nicotine…Darkstar, 90% of my nic stockpile is from them and it would seem in the wake of the dreaded TPD shutting off their main supply of income they have extended their range of short fills that are actually…worthy of your gaze…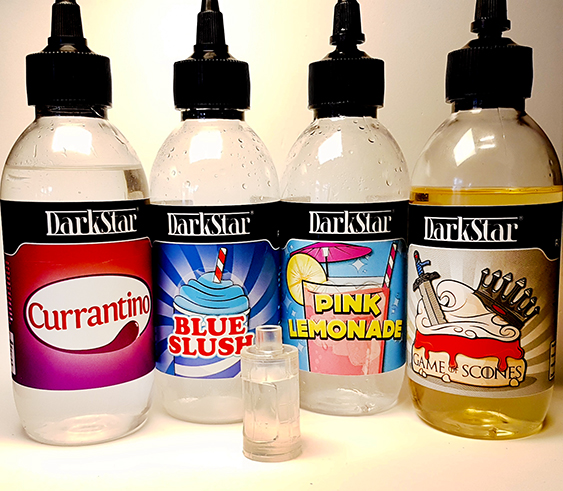 Ignore the squonk bottle 'photo bomb'…cheeky little shit…
An impressive 27 or so flavours on their site at time of writing and with these 4 I have tried around 10 of them, so far…I have no complaints, these are high quality flavourings that are being used and for those of you that have never delved into the world of DIY liquid making they offer a very economical way of buying liquids, essentially you get a 250ml bottle with JUST the flavourings, and you simply add your PG, VG and nic…each bottle costing between £10 and £15 each, add 2 or 3 quid for base and nic and you have yourself 250ml of liquid for the same price that some have spent on a 30ml…cheap as chips…the only con I can say with Darkstar's range is…they could maybe work on their bottle labels a bit more… moot point I know…anyway…a big thank you to Darkstar for supplying me with these 4…
Currantino - A lovely blackcurrant 'Ribena' flavour, quite strong and works excellently in a tank, very sweet.
Blue Slush - A slightly milder flavour, tastes just like a blue slushy apparently…don't know…never had one…nice though.
Pink Lemonade - A very authentic tasting berry lemonade, lemon on the inhale and berry on the exhale.
Game of Scones - One for the dessert lover, a lovely bakery flavour with creamy undertones and a Strawberry exhale.
Find the whole range here… Darkstar Shortfill Bottle Shots
On with the test…it's sploodge time…a bit of month old Game of Scones…
Nothing quite like Game of Scones to bring on a good money shot…ask Daenerys…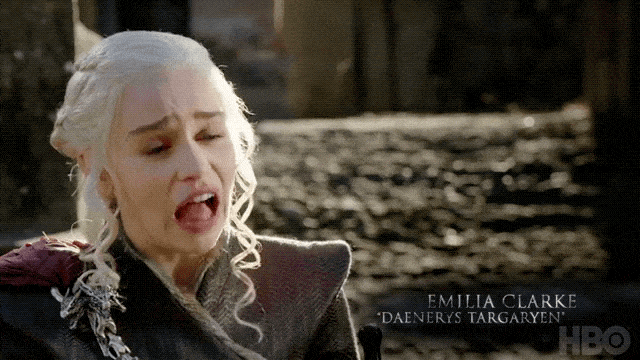 Plenty of power on tap with the dual 18650's and seeing as there is no way of controlling your power other than your coil choice …and no other display other than the 4 LED lights on the top to show your battery life…(which we last saw on the CoilART Mage Box Tricker Kit)…you're gonna give your coils a good slappin…instantly …
And man can this thing hit, a lovely thick warm plume every time, it even fires down to 0.08ohms too so is more than capable of turning your best custom twisties into a hot glowing bar heater…not that I would recommend that…obv…
The Vape
Very…very good, the DPRO RDA is already known to be a contender in the RDA ring, as well as being easy to build on it also gives great flavour due to the ever so restricted airflow and yet can still chuck the fluffies with the best of em… and with the included BF pin installed it's also a spectacular squonker thanks to the postless deck giving direct contact between your upsurge of liquid and the coils…it doesn't have the deepest juice well…but once you get your cotton in there it pretty much fills the base so the chance of leakage due to over squonking is minimal…so…all in all, it performs fantastically on all fronts, the vape is thick, warm and flavourful…apart from the ever so slight turbulence whistle I have literally nothing bad to say about it…although I can think of plenty of bad things to say about this next bit…let's just get it over with…for you controlly types that happened to stay reading this far…this bits for you…
The Specs
Main features:
Mod:
● Supports 2pcs 18650 batteries ( not included )
● Constant voltage 3.7V output
● Aluminium anodizing body
● 0.08 ohm low resistance support
● Features self-adjusting battery contactAtomizer:
● Internal self-adjustable connect pin - BF pin
● 24K gold plated fire connection
● Diameter: 24mm
● Thread: 510
Specification
Product Details Brand: CoilART
Atomizer Type: Rebuildable Atomizer
Battery Form Factor: 18650
Battery Quantity: 2pcs ( not included )
Connection Threading of Atomizer: 510
Material: Aluminum,Stainless Steel
Model: CoilART DPRO 133
Dimension and Weight Package size (L x W x H): 10.50 x 8.00 x 3.80 cm / 4.13 x 3.15 x 1.5 inches
Package weight: 0.2300 kg
Product size (L x W x H): 8.45 x 4.40 x 2.80 cm / 3.33 x 1.73 x 1.1 inches
Product weight: 0.1300 kg
Packing Contents Package Contents: 1 x DPRO 133 Mod, 1 x DPRO RDA, 1 x BF Pin, 2 x Cotton, 1 x Allen Key, 1 x Accessory Bag, 2 x Fused Clapton Coil
For you maybe…
Final Thoughts
My final ramblings on the CoilART DPRO 133 Premium Kit is that it does indeed deserve the label 'Premium' , it's made exceptionally well, gives great flavour and cloud production, offers excellent battery life, feels great in the hand, the fit and finish is pretty much perfect and for those that want to dip their toes into the world of mechanical devices it can serve as a practical and safe stepping stone due to the kind of safety parameters in place usually only seen on regulated devices. The DPRO RDA is the perfect partner for the 133 and together they make sweet music that would appeal to even the most advanced vapers…yes…I very much like this kit, it's simple, super sleek and compact and gives you everything you need and nothing that you don't…and the only thing you need to learn apart from brushing up on your ohms law is…5 clicks on…5 clicks off…and just like a small onion…that's shallot.
It's a parallel mech mod…with safety features…and a battery life indicator.
Seems perfectly logical to me.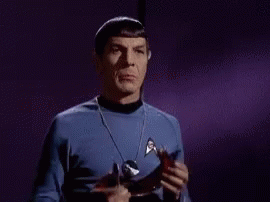 In fact the only thing I find illogical about the whole debacle…is the price…
The Price
Currently on the CoilART website the DPRO 133 Premium Kit can be found at a more than reasonable £44.62 / $59.99 …not sure what the score is with shipping cost direct from them but you can find that deal here…
CoilART DPRO 133 Premium Kit - CoilART Direct
However I can save you some on that, I did find that…if you want the black one like I have… Gearbest currently have a 32% discount on it which makes it a staggering £35.83 / $48.39 with free shipping find that deal here…
CoilART DPRO 133 Premium Kit - Gearbest 32% Discount
It does however come in a choice of other colours…
But anything other than black jumps up the price at Gearbest to £52.95 / $71.51 …in my opinion…it is still worthy of that price tag so you wouldn't exactly be getting fleeced should you fancy it in purple…saying that… the price doesn't go up at CoilART direct with other colours so depending on their shipping costs you could find them cheaper there…the price it would seem…laughs in the face of logic.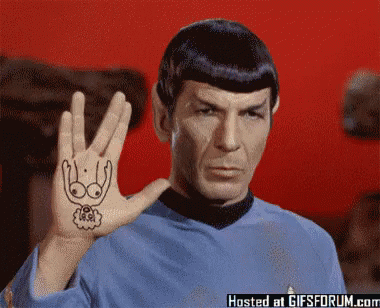 Not quite sure what that's all about…I just find it fucking funny.
As always if you would like to see how this impressive kit scored against everything else in this vapey universe then feel free to hop on over to our house at Steampugs where you will find a cornucopia of marvelous reviews from the Steamteam and while you're there take a moment to peruse the shop where you will find bargains a plenty.
Until next time
Pugs.