Any of you guys and gals give me a hand with display settings on my Inbox?
Went into EScribe to tweak a few things but can't seem to get the display to show volts. It will show ohms and battery meter % but for some reason the display shows volts as 0.00V. Any idea what I'm doing wrong?
I'm guessing I need to go somewhere and input information that will enable voltage to show up on the display? If so, I've no clue as to where it's at. I've read the manual and did a Google but come up empty. The Inbox has a DNA 75 chip (as you already know) and this is a screen shot of where I'm at currently. Any of you more experienced EScribe users know what I'm doing wrong? Help a noobie out will ya? Cheers.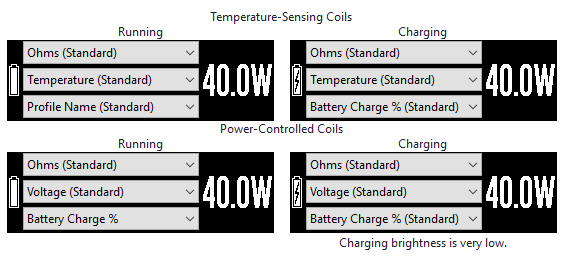 Thanks for the suggestion @Lostmarbles it may very well come to that

and no offence taken in the slightest @RexRabbit all good fun brother. Cheers.