I can relate, in 4 years of mixing my wife has never once commented positively on the smell, go figure.
SD What do think of the SC Glaz Mini MTL RTA?
Have not even opened the box yet @g-fog.
So you took the plunge then, I really hope you like it as much as I do.
Great idea I haven't seen that… lol thx!
I take 0 credit for that idea lol. Just make sure it's secure otherwise you'll shoot a bottle across the room and your significant other mite not be thrilled. Watch some videos they're entertaining
Gotcha I will tell her to be prepared to duck. Lol thx again for the info brother. I promise ya I really don't need bottles flying across my house, so will definitely watch some videos first

peace!
ya gotta love 60% off concentrate sales

You bugger! Mine were down for delivery today but didn't turn up!
Poor postie must have had a busy day it has arrived.

yeah poor bugger probably did his back in lugging your gigantic orders around lol.
lol, i just tried to rush one more order in and i was just reaching the free post mark and bang
It cut away to a page with a clock saying theyre always on time, marking the end of the SOFY sale.
Then a message saying SOFY out, VE will return soon, so i cant checkout or do anything.
I thought id be able to sneak it in but na, right on the dot lol, bugger it!
Oh well, still awesome value, even with the 30% off orders i made i was happy.
But how good is 60%?
I do try and do my part and keep the local postie busy, I wouldn't want him to end up on the dole

I know right, those prices, should have bulked up for the year until next years sale. Even though I lost track of the number of orders I made during this sale.

Closing in on FOUR MONTHS, the Fasttech order arrived. Well shit, I already ordered the SC from another vendor and reviewed it lol !!!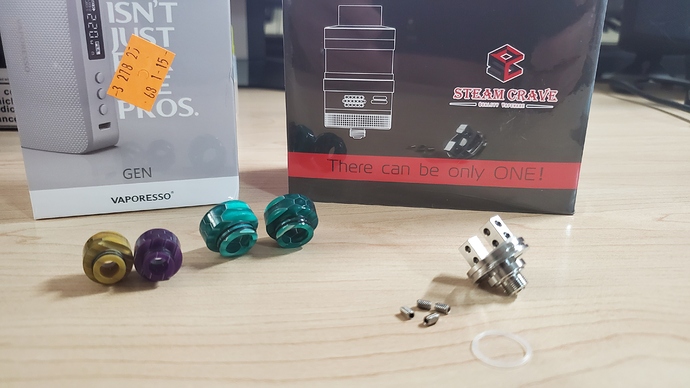 Also thanks again out to @BigDisplay who not only shipped the new Chemnovatic SB-800 sweetener for testing, but included one of his personal ADV for me to try out !!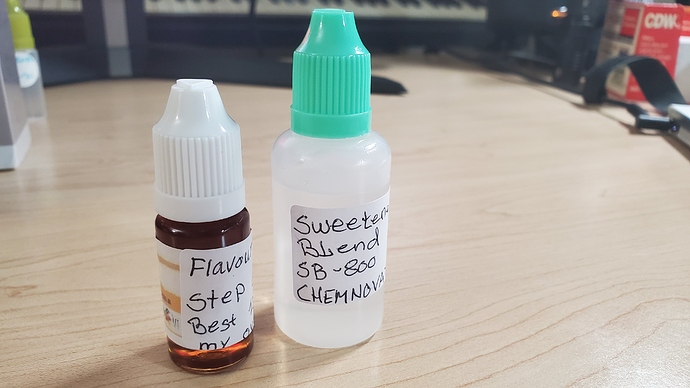 Knuckle tests revealed BOTH to be QUITE intruiging …
I got my Ehpro Cold Steel and @louiesquared sent me a Serpent mini. Looking for a 24mm SS beauty ring that is fairly low profile.
That serpent is a little flavor banger.
Yes it is! There in stock at one of the online stores'. I'll post it up when I figure out where I saw them. You do mean the RSA, right?
yeehah or should i say yihi?
I love this thing, awesome value at only $98.33 (only a few left)
https://www.everzon.com/yihi-sxmini-g-class-200w-tc-vw-box-mod.html
Or T class at only $63.85
https://www.everzon.com/yihi-sxmini-t-class-200w-tc-box-mod.html