My prize from @Bull_City_Flavors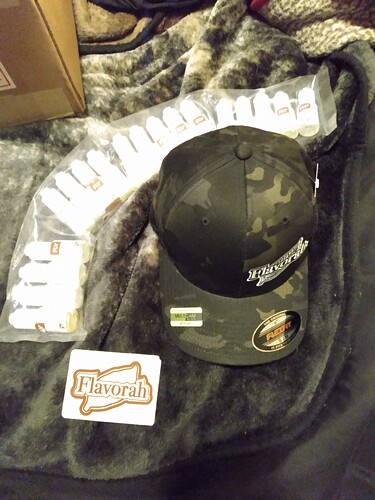 The rest of my BCF order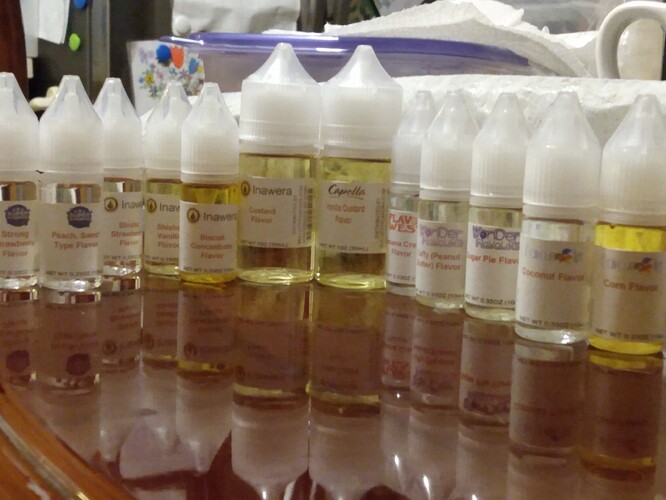 Had to get a couple more batteries… Plus since Lion likes to send flashlights with ur order, I had to get some batteries & a charger for them…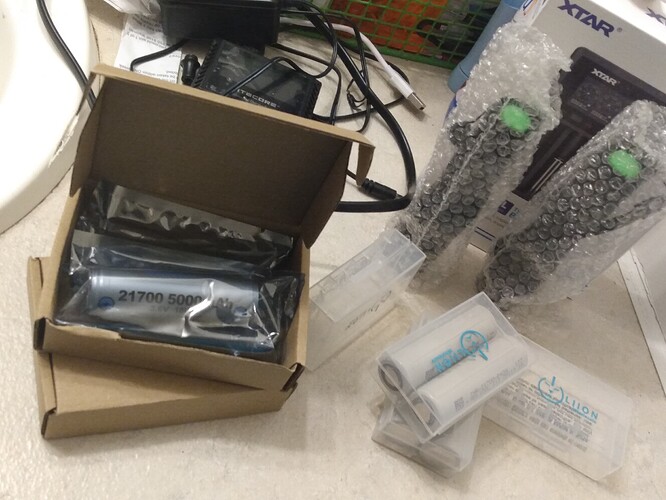 Looks like you have foundations of decent haul. When all is in your stash, then we can work on recipes.
Although, after a quick check, it seems that all are there.
Yes I added them as soon as I got them.
Just got some cotton in the mail from @KC111 .
Very nice of you lady. Wasn't expecting this but actually going to do some RTA's with it when I get some time off.
You're a sweetie. Thanks a bunch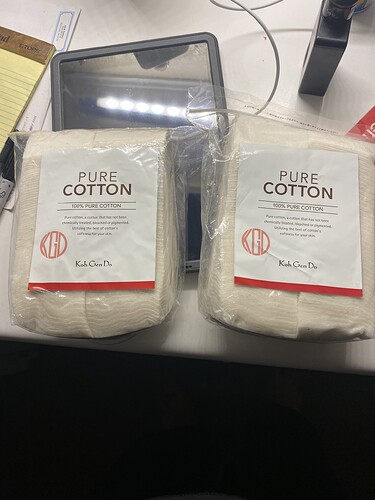 @Pastorfuzz that is apparently just how she is.

Yes sir! Looking forward to trying it out. Never used this brand before
Shhh, keep me under the radar…


I don't even know how you knew it was me, there is no reference to me on the shipping box, right?
Mail was slow to get it to you, but I am happy it got to you.
@Pastorfuzz You were much too generous with your gifts to me, I really appreciate that.
BTW, @Psycho_316 was responsible for giving me your address because I couldn't decipher it off the original package you sent me, LOL. Thank you @Psycho_316 for helping me.
I figured it was you because you told me to be on the lookout for mail a couple of weeks ago.
Thanks again
Talk about running me over with the bus and backing over me



You will get your sweet revenge on me someday…

I truly appreciate you helping me. You wouldn't let me pay you or reciprocate with flavors, so I wanted to thank you by giving you something I knew you could use somehow, someday.
I did rewick my Profile RDA with it this morning before I left for work and so far it's working great
Hope it works well for you! I was told that Ken Gen Do was among some of the best to use for those that wick their own.
I used Koh Gen Do for a while. Maybe it was just me but that stuff took a couple of tanks just to break it in sometimes. The taste during break-in didn't agree with me.

That is useful info to know. I wonder if @Pastorfuzz would have preferred something else?? When I asked him which cotton he uses, KGD was among them. I've heard KGD from @SessionDrummer and a few others how much they liked it. I can't send it back now, but knowing which cotton is "generally preferred" is good info for me to know since I don't wick my own. What is your preferred choice? As someone that is ignorant about cotton as a vape tool, why does some have a long break in time? I've heard similar things about factory coils, too. I have so much to learn and I would love to know more because I have quite a few questions about some of the factory coils I use. For example, I get no flavor whatsoever when I used the M+ Mesh coil in my Falcon King, but tons of flavor with the M dual Mesh coil. How the heck am I to know which coils are the best because the reviews varies so greatly among each coils and it feels like I am just draining my wallet to find "the one".
Why does some of my Innokin coils for my Zenith and Kroma-Z sometimes takes a couple tanks to break in?
Why does my Horizon Sakerz Master spits back so much if I vape it in a supine position? It is a top air flow but because of the spit back, I've resorted to using that tank while I am upright instead of using that in the bedroom while I watch t.v.
Ugh, I am a question box that sometimes gets tired of asking so many questions, lol.
It's working great in my Profile today.
I'm not getting any funky taste.
I'll definitely use it. Thank you again!
Good to know! If you ever truck out to my area on the West Coast, I would love a puff or two off your tank so I can see what the big deal is. I don't know of any other vapers in my area, much less know of anyone that wicks their own.