Small world as I have family down there, last time I visited they lived in a property called Windmill Cottage.
My bad I think your correct different surpplier but sell each other's products by the look of it and @Psycho_316 they have more than raw living
If I remember correctly Strawberry (MF) was not as potent as their other offerings. Bit of a disappointment.
Good to know before i go tomorrow
Yes they do but i figured this place is near me just go in see what they got and get that black cherry @TorturedZen has made me reconsider the strawberry now lol
@TorturedZen you NAILED that one brother. GOOD memory.
I think it's safe to say, that in my primary Medicine Flower testing series, I had NINE 10/10 flavors, and that was UNHEARD of in regards to my reviews, and looking back, no MFG has come CLOSE to that.
Now, not ALL were winners, not at all. The Strawberry was NOT as strong as most of the others, and in the case of "Up-Steeping" which MANY of the Medicine Flower flavors did, the SB didn't really seem to change much. Not a terrible SB by any means, but much weaker than the rest of the series, AND, it did not really stand out, like any of those 10/10's did.
Ooooorah brother…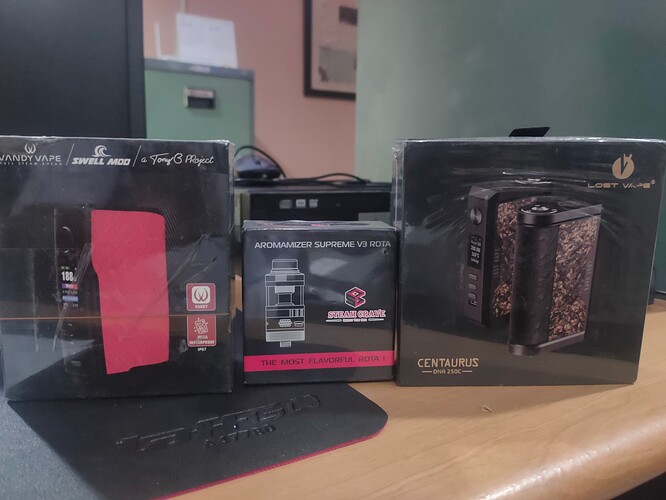 Got a 2nd hand Centaurus from a local DNA 250C forum, New Vandy Vape Swell and another Steam Crave Supreme V3
The Centaurus is still in the plastic wrap. How is that second hand?




it's actually already opened. If you look at the top of the box, you'll see that bit of fabric that's used to pull the box out.
My swell is still going 44735 hits I got the gaur 18 for the hell of it just in case it fails nice mod good in the hand
Right? I tried it just now and it was very comfortable in my hand.
Well thats a no for that one lol
My vv pulse 2 got too 100000 puffs(miles)and then fell apart lol. Lasted longer then a ford though



Not technically vape mail as i went to pick it up but i got it. Just say my partner was like £22 do i really need it. And of course i said oh yes i do lol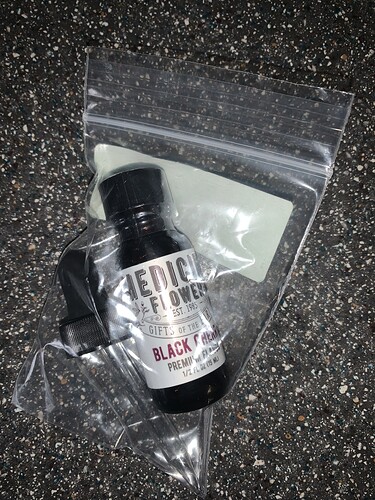 I second the YES and can't see your partners problem if we didn't buy stuff how would we know what we were missing
You could even promise her that you'll never buy THAT flavor again.

Yeah after the sft taste i got off the shake and the recipe i put it in its a no chance and hell i wont and she knows it lmfao
@delltrapp that Sup 3 will look GREAT on that GOLD !!!