Muscle

all the way!
Ive been reading your posts as you have moved in , I am so happy for you. Home Sweet Home
I agree, not enough muscle on the roads these days!
Is that even a real question… The answer should always be muscle!!!

Which one is stealthy? Doesn't the Cadillac growl just as much as any muscle car? When I think stealthy I'm thinking Tesla. Still I'd have to say the SS.
2.0 liter vs 7.4, still the turbo makes the caddy pretty stealthy but not much growl…
Sounds much better to just say 454. No big block needs to be said. What rear end Rocky?
Factory 4.10 with boxed control arms

Wish I still had my 454. My first car was a all original 72 Monte Carlo with a 454. I bought it from an older lady when i was 18 and it got stolen 3 months later.
Mine was a lowly 72 Cutlass Supreme with the holiday coupe (more angular) back half and a 350, but I'd flip the air cover to make it sound meaner.
That made me smile. I'd forgotten about doing that.
This year my wife rejected my favorite Christmas ornament: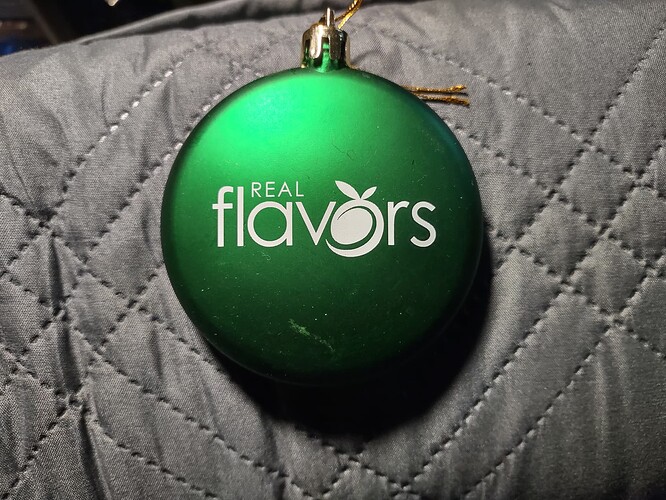 And i decided to retaliate by removing all her ornaments from the tree and hid them in a place she would never ever look, in a bin at the edge of our property. It worked and RF is back on the tree!
Never not give a thumbs up to Xanadu!
First saw Rush in '82, but they never performed Xanadu until I saw them in '94