You say paranoid, I say just "planning for the worst"…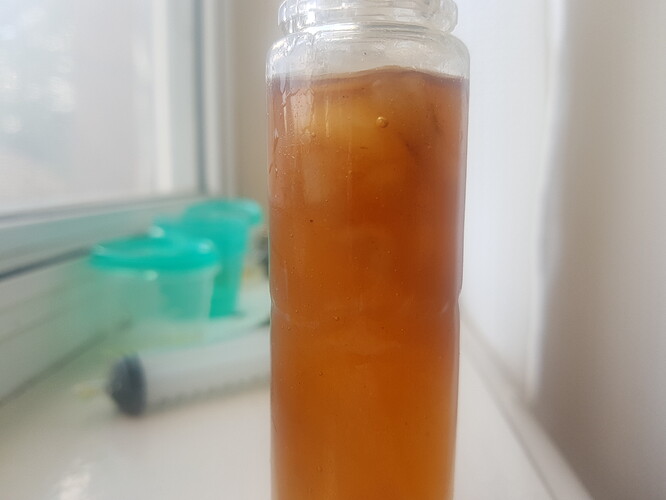 Since starting to vape again this time round and immediately reading about the import ban coming in October, I've stopped binning even the cotton I pull out my RDAs and have this dedicated bottle specifically filled with just PG - a kinda miniature vat to allow the nicotine still in old cotton to leech out into.
Especially with the salts I've been using: since most my cotton is still saturated with old juice when I pull it out to replace with a fresh wick, if 1mL is ~50mL salt nic I figure that's gotta add up over dozens or hundreds of discarded wicks.
Also especially, I usually change cotton and flash-heat my coils clean pretty regularly when I change from a fruit flavour to dessert and back, so the cotton isn't usually very old at all when I swap it for new stuff.
God knows what the strained juice in that bottle would taste like of course and I certainly hope I don't run low enough on liquid to force me into having to find out or try it.
Still, feels kinda good to know it's there and getting more juice-drenched wicks dropped in it regularly.
By October when the ban actually starts, I'll have a 2 litre bottle full of cotton leeching salts and freebase into that PG.