Cool the DB 160 was $32.16 with shipping Thank You
Mine was that too but had to add $2.22 for tax since they are located in Texas.

Ecig.com has the Tsunami 24 for $ 22.99 also ( link would not work )
Straight from Erik at ecig.com 2 minutes ago on live chat…
"We have RANDOM5 which is good for 5% off your order! That's a five at the end."
Thank's @ozo but I just ordered and ( Josh ) worked for 10% off
Cool…I was so excited when I ordered a box of them yesterday…I didn't even use a coupon code.
I thought they were in Florida…
Any word on the extra bottles for the DB160 ?
Their "stores" (I use that term loosely) are located in Texas so we have to pay tax here.
http://www.ecig.com/store-finder/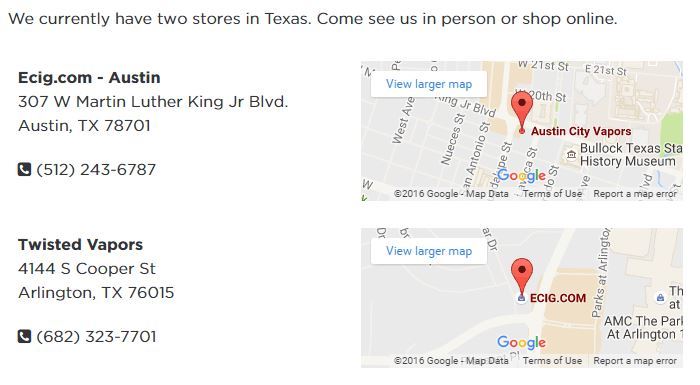 They must have several…this is all I knew:
Contact Info
700 W. Hillsboro Blvd. Suite 1-107
Deerfield Beach, Fl 33441
United States of America
Toll Free 855-512-ECIG Email click here
@Rob62
" Any word on the extra bottles for the DB160 ?"
They are still pre-order @Heaven_Gifts
No word yet when they will ship my order
Tried to see how much shipping would be to the UK but looks like they deliver to all of Europe except UK.
Just in case anyone missed it, @Kinnikinnick posted this on another thread. The code just became active. I was able to get another Vt133 for $88.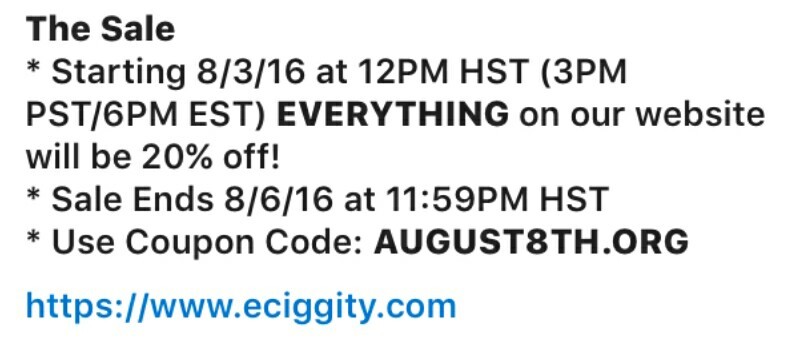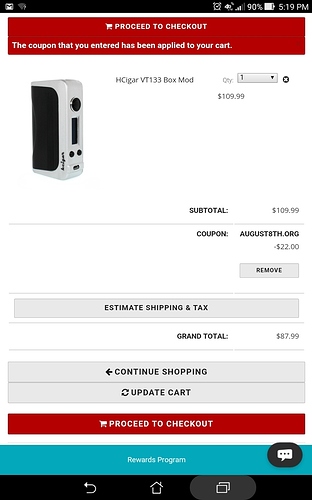 Wish they carried the soft coated color battery doors for these. Can't find them anywhere in stock and I like them much better than the covers that come with the plain black and black/silver devices.
I ordered 2 from Aspen Valley Vapes about 3 weeks ago. I didn't know they were oos, so I haven't received them yet.
Yeah…that's because some idiot chose to discontinue them ><
EG: https://www.fasttech.com/product/4550703-authentic-hcigar-vt133-133w-battery-cover
Only two places I found last week had them in stock, and even then, they were very limited colors.

(Not sure what's up now, as the screenshot I saved as a reminder was taken on July 22, but doesn't say anything about NIS -thanks to having java disabled at the time. So can't say if they actually were I.S. or not now that ProVapes mentions it…)
https://aspenvalleyvapes.com/shop/manufacturer/hcigar/authentic-hcigar-vt133-colored-battery-cover/ -but they say nothing about being rubberized, so I haven't bought one.
http://www.gearbest.com/temperature-control-mods/pp_348521.html same deal here: nothing about being rubberized. That's the only reason I wanted one to start with.
EDIT: checked screenshot for date.
EDIT2: puts debit card back in wallet after reading the reviews on GearBest here: