Discussion in 'Flavor Reviews' started by Aurora-Oblivion Vaping Master Verified Member ECF Veteran, Feb 10, 2015.
Bumping this thread.
Anyone using Molinberry?
I've only got one (Big Watermelon) and it's near the top of my list of favourite concentrates.
(EBONICS) Dis shit neva gotit poppin. (ONLY A TEST REPLY)
As Pro_Vapes… I looked into this brand a while ago but there didn't seem to be much interest or it was very short lived.
Now after the 1st reply… I really thought they had some promising flavors because I really liked some that I have tried. It's was just in my early days of mixing and some just might need a 2nd look…
These are close to 2 years old… if not…but I did enjoy the Pineapple and I was dumb to the chocolate after so many bad experiences with choco vapes…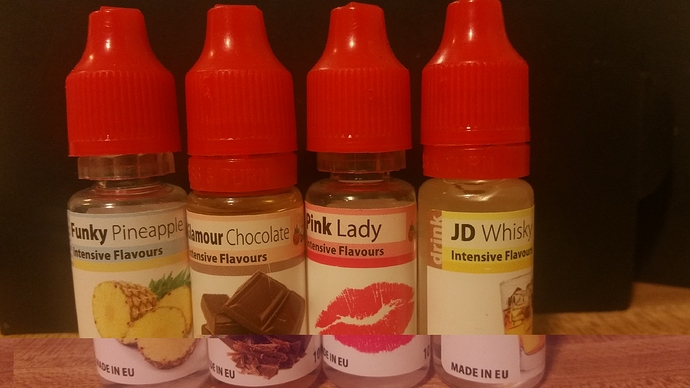 The pineapple and chocolate had great reviews in the notes that you posted 3 yrs ago lol. I'd be interested in your opinion, if you revisit.