I'm constantly browsing for new interesting recipes to try and alot of times what I find is someone recreating a recipe that's already been posted. What I'm hoping to see is the latest new thing you created that you would like to share. This is not for your favorites because they already been posted. Just for your New Original Recipes. I'll start off.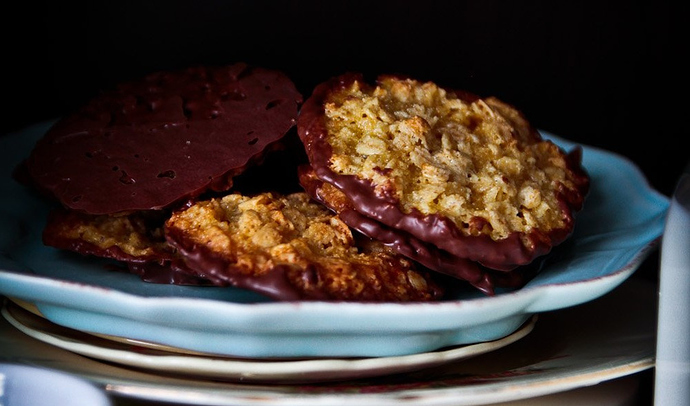 | Ingredient | % |
| --- | --- |
| Almond (FA) | 0.8 |
| Butter Toffee (SC) (Real Flavors) | 0.8 |
| Dark Chocolate (MF) | 0.4 |
| Holy Vanilla (DIYFS) | 0.7 |
| Liquid Stevia (Pyure) | 0.4 |
| Oatmeal Cookie (SC) (Real Flavors) | 2 |
| Rich Cinnamon (Flavorah) | 0.03 |
| Sweet Cream (CAP) | 1 |
Flavor total: 6.13%
Remember to rate it at
e-liquid-recipes.com!
Made 12-18-16
Periodic Retesting 12-25 thru 1-5-16
This mix has has turned into something special. Layers and layers of flavors. I get a OM Cookie top note, then it layers down to the individual ingredients. Chocolate and Toffee are secondary notes, but very prominent. I also get a bit of a tingle from the cinnamon and a nice creamy tongue coating from the cream with a visible mild sweetness. When you think it's all done, there's a nutty note at the end. This is a well rounded mix that kinda leaves you guessing because there's a lot going on here.
BTW, 1 drop cinnamon per 30 mls.
Steep 3 weeks… use no heat.