First off I want to sincerely apologize for hopping on the derail train in the Good Deals thread

I'm a newbie here but not to forums in general & should've exercised some restraint. I removed my post over there & have copied it to post here; appreciate the new thread


I recently bought from HealthCabin for the 1st time in late Aug bc I was making a bulk cheapie order & was shocked at how expensive shipping was! unlike Sourcemore, they don't make it clear which products are coming from which warehouse on item listings IIRC
so you don't realize until checkout that you'll have to pay 2 shipping charges. They DO list products that ship from AUS or US warehouses, but not Shenzhen & Hong Kong. The only reason I ordered was because a coupon ended up almost covering the $60-65 shipping. They do change their shipping rates according to the weight of your packages! Sometimes there's a dramatic drop in shipping $ just by deleting an item or two.
~$32 for Shenzhen shipping that arrived to the SoCal coast in ~1 week. Hong Kong shipping was ATROCIOUS - took 2 months to arrive. $24 for the same speed as most free Chinese options

All in all I still saved a ton of money & the coupon code basically covered the shipping charges. I'd probably avoid paying for anything from their HK warehouse again unless I didn't care when it arrived (in my case it was stuff I needed lol ofc). Sourcemore was about the same $ for HK shipping & it arrived in 2-3 weeks. Slower than Shenzhen but not too bad. I really like SM.
Sorry for the long winded post, but I do have a Q regarding my 1st FT experience: About a month ago I made my 1st FT order; I bought 7 or 8 items, received tickets/ messages that 4 or 5 items were discontinued, tickets asking me to wait for things that are arriving later, tickets re: switching items I ordered out for other items due to no stock/ "ads not being updated timely" etc). It took literally 3 weeks for them to get my order out (nothing I ordered was more than 3 days out from shipping time I made sure to look) due to the constant problems continuing to pop up. Many items I wanted had to be switched out for other stuff. I asked them to refund me for cancelled items & instead just gave me a GC which really made me angry. I normally don't whine about cheap Chinese companies but this was just… really annoying & totally frustrating. I was fine until we'd gone back & forth 15+ times LOL, we're on ticket #26 and still going, ugh. They're trying to charge me again for an item they already agreed to ship to me but never did. /rant over I feel better now. off to check my FT inbox

is this normal or common with them? I totally understand problems popping up & I've had to wait for items plenty of times from other Chinese sites, but this was pretty ridiculous & just plain annoying.
no problem
everybody is a newbie somewhere
and this thread is not only about your comment


so no apologize necessary
nevertheless accepted


i will come back to you later
but FT IMHO is atm the only reliable vendor.
get used to FT language and post in
//www.fasttech.com/forums
and mention @Anniepan in the title
keep your post short and simple
you will find help
This seems to be a new TREND
CASE 1
a paid order when i asked for tracking number
Hi, my friend,
Thanks for your message, hope this email can help you.
As for Order # Item: ************* blue purple
It is stopped to produce by the manufacturer.
How about switching it to green/red&black ?
this one is solved i contacted seller here. thanks
case 2
I asked for the tracking numbers (more than 1 week after payment)
Dear customer
Order # ***** Mod has discontinued
In this case, how about changing to the following items?
*********Mod-green *totally different model
me: How can it be i order and pay for items and ***** does not inform me that items are not available?
not solved yet. i contacted seller here and let you know what happened
Fact is YOU pay 4 currency exchange differences if they refund.
if they refund.
And without Paypal?
You will go to a chinese court=?
Healthcabin is out for me bc of this.
case 3
We are very sorry to inform you that Kit with RDA has been sold out and discontinued.
Would you like to replace it with other available products?
Sorry again for the inconvenience.
paypal payment and they refunded
lost time and money (Euro rising vs USD)
Cvapor service@cvapor.com
I only use Health Cabin to buy the GTX coils when they have a sale as I can usually get them almost 1/2 off of the US prices. Even adding on the shipping my last batch only cost $8.20 a box of 5 versus the 12.99 to 14.99 US venders are asking for them. Though shipping lately with the Covid crap has been extra slow.
as of last night they were still able to use Paypal
Shipping product to New Zealand has always been an expensive (if coming from the US) and long winded (if coming from China) affair. China is always the best option for me - It just requires a degree of patience. Over the past couple of years I have placed in excess of 200 orders between FT and 3Fvape with a high degree of satisfaction. On very rare occasions where there has been an issue both companies have responded quickly to communications and always with a positive out come.
With price structures and standard discounts 3Fvape is slightly cheaper but do occasionally charge a small shipping fee (usually $1.50 - $3.00) so any variance is price is negated by FT's (always) free shipping.
Fastech always wins on speed of shipping
Fastech seems to carry greater stock levels and appears to restock more of their items.
Fastech always use code MAP
3Fvape has great discounts on new item pre-orders and tends to ship those out quicker than FT.
3Fvape… Get em while they're hot! Once a product is sold out in most cases you will have to look elsewhere.
I have also used Heaven Gifts from time to time. They do charge shipping (most of my orders only around $12 USD) but products always arrive within 10 days. Some of their retail prices are astronomical so you have to make sure you catch them on sale or have good coupon codes. Their pre-orders are super slow so don't bother - I had several occasions I received identical product from FT or 3F while my pre-order was still sitting in HG cart.
Honorable mention to BuyBest who were fantastic. Not the biggest range but had free shipping for orders over $30USD (always 10 days or less to NZ) and very competitive prices. Sadly they no longer deal in vape gear.
Gearbest…Nah! (I'm sure some else can fill you on that one)
my options with HG

option one is Klarna
my advice never ever deal with them.
Had a difference of less then 5 Euro with them once
they threatened to sue me @150 Euro ,
Yes, FT can be rigid but at least you get some feedback. My solution, place one order/item at a time or if you like to gamble, be prepared to lose once in awhile.
That's exactly what my first order taught me - individually ordering items will result in less headache plus with free shipping it wont matter! Unfortunately I do not enjoy gambling lol
I would like to say the only reliable "Chinese" vendor.
That is the very advice I was gonna give.
LOL nor do I. I want to enjoy gambling but…

stay above 20USD with your order and you get registered shipping free. I see no gambling with this. If items not arrive FT will refund.
Yes Sir, thats what we are talking about here. See the thread title.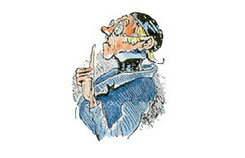 u EU guys know what that means?
I'm pretty sure it's government speak for, "You'll put your eye out with that thing."
20 or more here 2020
gvt sleeping
No idea, i don't follow that much. Two things that come to my mind is larger tank than 2ml or import of nicotine (but it might be something totally different). Generally no big issues; hope it stays this way.
I have had similar experiences with Chinese vendors and one recently with Fasttech. I don't like that items show to be in stock and then find out one or more were really not available. I don't know the inner workings of the various Chinese vendors and I image there are some differences between the different ones. I have my theory on them I'll mention that in a separate reply.
First I'd like to say the employees I've interacted with have been great. In fact I find the "citizens" of China and all of the imagrants to the U.S. that I have met or worked with are mostly all awesomely great people. They are courteous, respectful, and nonconfrontational.
Fasttech seems to be making an effort to mitigate order delays due to out of stock items by automatically splitting the orders so the in stock items will arrive faster. As items that became unavailable get restocked they ship it/them even if your order still has unfulfilled items pending.
It's a new thing they are doing. Now that they do this I see no need to order each item separately.
From my experience to date I have a few tips that may help when ordering from Chinese Vape vendors. In general order pre-order item separate from all others and don't expect anything other than a long wait for them and possibly a very long wait. If they email you go ahead and reply to the email they sent. If you want to reach them first look up their contact us information and follow their directions. They may expect you to open an issue or help ticket with them that is tracked and catalogued. If this method is offered by all means use it as you will get the best response by the right persons and help tickets don't get lost or forgotten about. Keep in mind the time difference between thier geographic location and yours. If your communicating or trying to initiate a help issue at the end of their business day you will probably not hear back till the next business day just like any business you deal with locally.
During your communications always be polite, patient, and respectful. It's not like dealing with a street vendor in New York City where coarse, emphatic, and brisk communication is normal and expected. It's quite the opposite. If you are rude or impatient with a Chinese vendor employee they will not be confrontational in any way but don't expect them to give more than the minimum to actually help you after that.