Heres a start to the New year with two new mixes . They are both newly mixed tonite 1-1-2020…WIP i will come back after a week and if any of my WIPS have worked out in that time I'll remove and make public
Update 1 -5- 2020
The balance with this recipe is very nice , lemon , custard and cake…I made this public today
So if you can mix it enjoy , time will only make this better …Recipe is Lemon Sponge Custard
http://tjek.nu/r/yd1W?token=adb943202360264
When you can't get things to work out the way you want, throw the kitchen sink at it… ordered some new flavors and hoping this actually works out in a bottle the way I have it in my head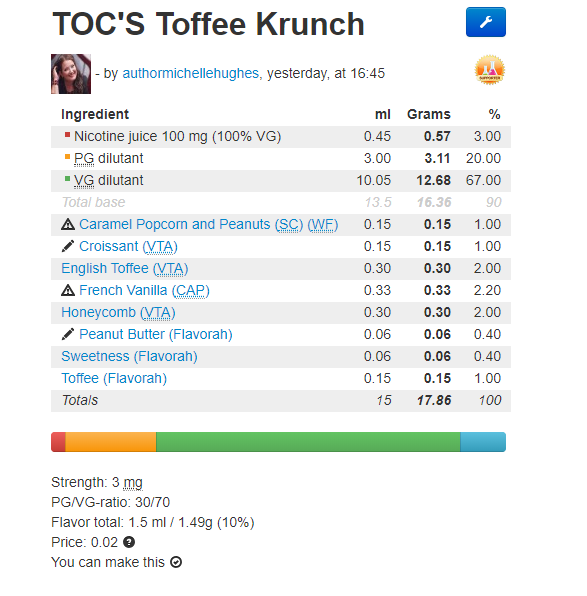 I don't like coffee vapes LOL. When I think of Toffee it's Skor or Heath candy bars. Okay, I do like ONE coffee and that's OSDIY Lotta Latte but it doesn't taste bitter like every other coffee flavor has to me.
That almost reads like a Whatchamacallit!
I've got the most perfumed sink of Northern Italy!!

I remember those! But I don't recall the VTA Croissant in it.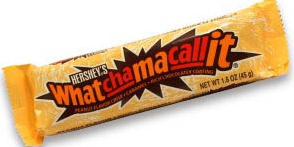 I used to love that Candy Bar!!!
That croissant tastes like butter to me lol
Man I just have not found a place for that yet. I can't get a good bead on where or how it belongs.
My first try with it…will let you know. I like to add a vanilla and cream to VIC so im hoping it works here
If Elvis were still alive, he'd be making a b-line to your house!

I dont get it …Your talkimg about my cousin so fill me in
I'm pretty sure that banana and chocolate was second only to banana and peanut butter (sandwich)…

Ahhh I see…thats funny , the things we remember right ? Lol
Thanks, please do. For me there's some strange almost 'sour cream' sort of twang I don't yet understand. Very curious to know if you get it too.
I plan on SFT all of WF but havent yet…Ill make this them first one , what pct did you try it at
1% up to 3.5%, which is probably far too high.
There so many different ways i want to approach this profile …I want a moist pound cake with sweet strawberries … I want to add so many things , this is V1 and i wont make this public until ive tried other variations