Well? I'm sure you have more to say than that! And???
I can add a "HOT DAYUM"!!! In all seriousness tho, It's the best mod I own… Replay is definitely groundbreaking. Those vapers that's into Evolv DNA mods are kind of a rare breed and know these mods are worth the extra expense. I'm probably nearing 5 years or more vaping and I'm now enjoying the best vapes of my life.
BTW, I got lucky… no sticky button!
I was hoping to hear you got one that was assembled correctly, lol. I'm thrilled to hear you dig it. Of course I'm sure you have summarized that I agree with you. Amazing mode.
A mod that you can dial in perfectly to your preference, then save that hit, and replay it time after every effing time is vapers dream mod!
"JUST MY OPINION", but there ain't nothing out there that even comes close to the performance of this chip. Replay is the greatest breakthrough since temperature control. It'll be hard to beat replay.
Can't agree more. Never thought I'd see the day when I could pick up a cold vape and get full, warm, flavorful vape first hit. I'm actually vaping a lot less just because each vape is so satisfying.
I'm sure a lot people have seen me mention Ti in TC mode a hundred times… Now I'm saying Ti in Replay mode as TC is old news for me!
It's making it difficult to answer simple questions, lol. I was on another forum with another "what wattage do I use" and I'm like 70 Watts, ah, kinda, unless the atty is cold, then about 85, unless I'm chain vaping then maybe more like 60. That auta put folks into a tail spin for awhile, lol.
absolute love the Replay, It was way easier than I thought to get going, the quick reference card did it for me, and like you @Pro_Vapes, @SmilingOgre, it has changed my vape world to Phenom Excellento Pure Pleasure!!! I have not tried the Ti wire yet, I will when I make another order, to get that free shipping !!
Don't tell anybody. They'll charge double.
No , but only bc i dont do TC , i should have added that as well i wish i would have learned more about TC thats still something i havent tried … i just use to think Smok , Kanger and Wismec were the bestbof the best and spent massive money on them , now i buy smoant and they are very good compared to the others
oh and also im not good with programming anything so that escribe or whatever would blow my mind , its hard enough to try and upgrade a mod lol
Or do you mean TC done right?
Lol ive just never done it one way or another
I understand brother… I don't TC much anymore myself 'cause now I REPLAY!!!





















Yep… REPLAY gets the Snoop Dogg Happy Dance Award!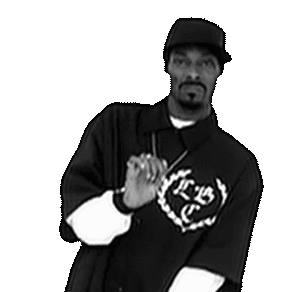 My husband doesn't like tc either and never had or will. However after he bought the dna for my birthday, he's constantly snatching mine.
Replay he loves so much,that he wants his own dna, but he hates the paranormal and isn't much into the triade lol.
While mine is set up for escribe, the new 250c mods come ready out of the box. All you gotta do is press fire, save the hit you like and bam welcome to replay. There's no reason to install different themes or hook it up on your pc, if you're not into that.
If you got the funds, definitely give it a try, it's as easy as any other mod in replay. of course if you vape only kanthal or other non tc wires, this function won't work,but even in regular wattage, these boards beat any other.
Retired my beloved hohm wrecker g2 which is a amazing mod in tc, but hey it can't replay, so it needs to go lol
I think it'll be safe to say it's the MF of mods.
Love replay, now if I could just find a way to put it on my Therions. Para is okay but I don't love it.
Another who is loving REPLAY!!!