Having tested most of Shane's outstanding natural fruit flavors, I kept seeing mention of his newer creams, bakeries, etc., and couldn't NOT get into them. I placed an order on the site, and Shane hit me back, and said he was going to throw in some new ones as well !!! Looks like this one's gonna be a big one, with 19 flavors to test.
Check out my original VSO Single Flavor and Blends tests here
Having not been on the VSO Flavors site in a bit, I was blown away by Shane's new(er) offerings, and now we'll help bring them all into the limelight.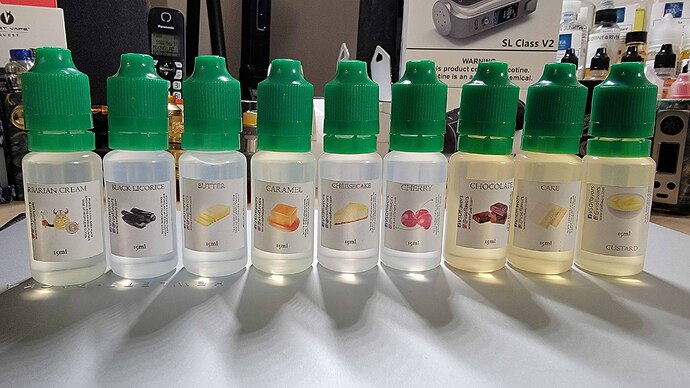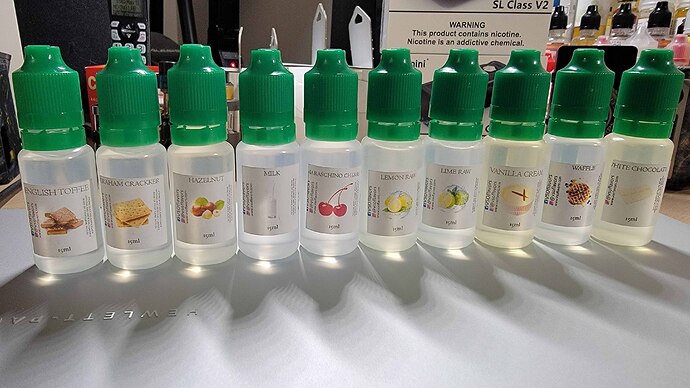 Steep times, and testing percentages are being finalized now, so STAY TUNED !!!
Barbarian Cream (VSO) 3%
Black Licorice (VSO) 2.5%
Butter (VSO) 2.5%
Cake (VSO) 4%
Caramel (VSO) 3.5%
Cheesecake (VSO) 3%
Cherry (VSO) 2.5%
Chocolate (VSO) 2.75%
Custard (VSO) 4%
English Toffee (VSO) 4%
Graham Cracker (VSO) 3.5%
Hazelnut (VSO) 2.75%
Milk (VSO) 3%
Maraschino Cherry (VSO) 2.5%
Lemon Raw ** (VSO) 0.3%
Lime Raw ** (VSO) 0.3%
Vanilla Cream (VSO) 3%
Waffle (VSO) 3%
White Chocolate (VSO) 3%